SUSTAINABILITY| 12.11.2021
In Spain and Brazil, we promote the recycling of automobile parts and the circular economy
MAPFRE moves forward in its commitment to become a benchmark for sustainability and the circular economy. In Brazil, after signing an agreement with the largest lead recycling company in South America, it has already successfully disposed of eight tons of components. In Spain, through CESVIrecambios, it is spearheading a successful model that optimizes materials and waste, replacing the current "throwaway" system with the reuse, repair, reduction, and recycling of parts and components to give them a second life.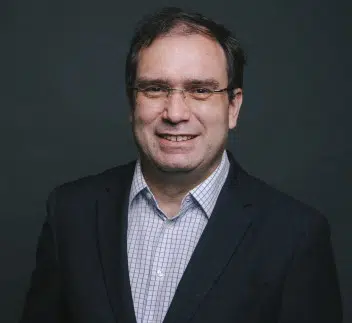 With the aim of ensuring proper disposal of recovered car batteries, MAPFRE has joined forces with Batteries Moura. The project started in MAPFRE's outdoor spaces in the Brazilian towns of Suzano, São Paulo, and Belo Horizonte, Minas Gerais, where batteries are removed from vehicles classified as scrap, identified, and sent to Moura's battery recycling center, in compliance with environmental legislation. Since the start of this agreement, more than eight tons of lead batteries have been sent to be recycled.
"Sustainability is a transversal pillar present in all areas of our business. Having Moura as our partner means aligning this principle with the latest global sustainability trends. We strictly comply with all legislation on solid waste disposal, and through this partnership, we are streamlining this process to further minimize the potential environmental impacts," explained Tulio Dias Carvalho, Director of Providers for MAPFRE in Brazil. "The idea is to extend this partnerships to our yards in two more cities in the coming months," he added.
Recycling is an important factor in restoring ecosystems. As part of the Moura Environmental Program (PAM), one of the notable actions is reverse battery logistics, which has been implemented in the company for more than 30 years.
The process involves the entire chain, from factories and Rede Moura distributors to resellers and partners. The company recycles 100% of the batteries produced and present in the market. And today it is the largest lead recycling company in South America.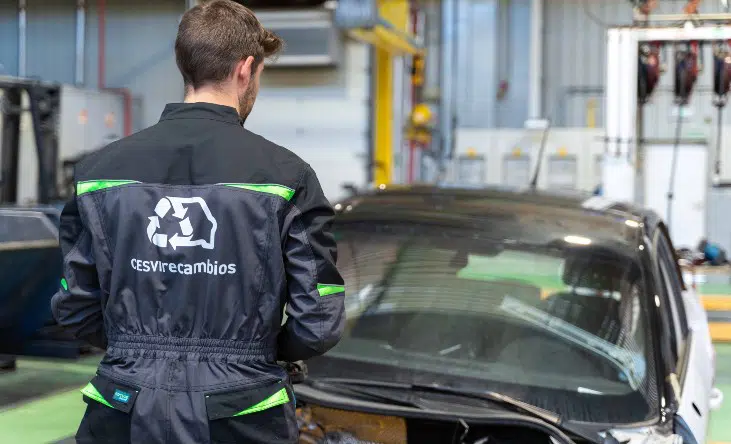 A second life for components and circular economy
MAPFRE is firmly committed to neutralizing the potential environmental impacts of vehicles insured by the company that are declared a total loss. In Spain, it gives parts from these vehicles a second life through CESVIrecambios, an Authorized Treatment Center that serves as an example of the insurance company's environmental and sustainability policy.
CESVIrecambios decontaminates dangerous components—batteries and vehicle fluids—and recovers materials from end-of-life cars: steel (currently most of the total weight), aluminum, plastics, copper wiring and glass, etc. These materials can be reused for a multitude of industrial purposes.
As an exercise in circular economy and citizen empowerment (granting the "right to repair"), it enables a second life cycle for more than 1.5 million parts, offering individuals and repair shops a supply of quality spare parts at a good price and under guarantee.
In this way, the life cycle of products is extended. Reusing parts for their originally designed purpose helps reduce their environmental impact, keeping waste to a minimum.
So far, through the CESVIrecambios initiative, more than 52,000 tons of CO2 emissions have been avoided, some 46,000 vehicles have been decontaminated, and more than 1.3 million parts have been given a second life cycle.
MAPFRE is a member of the Circular Economy Pact, a project that establishes nine commitments to encourage the company's energy savings and reduce its environmental impact. They include measuring the company's savings and efficiency, emphasizing products and services with ecological criteria that help to reduce its carbon footprint, and involving society to promote a model of responsible consumption and high-quality recycling.