The implementation of a circular economic model as part of our strategy allows us to reduce our use of resources, cuts waste production and limits our energy consumption. The transition toward a circular economy is one of the main commitments that we've undertaken, and these are included in the Group's Environment Policy. They are tackled from an integral and transversal perspective and are integrated in our environmental management model (SIGMAYEc3), promoting the use of sustainable materials and the responsible consumption of resources.
We optimize the management of the waste we produce, promote process transparency, public awareness, and sensitivity, and carry out projects aimed at moving towards a circular economic system.
This project closes the life cycle of electric vehicle batteries from written-off electric vehicles, enabling CESVIrecambios to process batteries appropriately by either recycling or reusing them.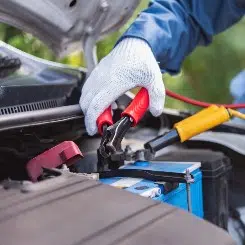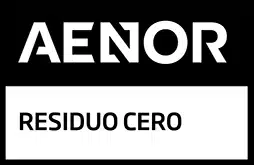 We want to be a benchmark in the circular economy. At the beginning of 2021, we started this project with the objective of classifying the waste we generate so that it could be reused or recycled. In one year, we've managed to recycle 6,431.79 tons of waste, and in the process, the four buildings at our central headquarters were certified in line with AENOR's Zero Waste standard.
We want to keep improving, so we want to implement and maintain this model in our headquarters in four countries: Spain, Mexico, Brazil and Puerto Rico.
We aim to extend the useful life of vehicles. To do this, we're going to encourage repair over replacement with auto repair shops and battery servicing operators, and promote this as a value-adding and differentiating aspect for customers.
As part of this initiative, we've treated 38,819 out-of-use vehicles, from which a total of 156,948 parts and components were recovered for reuse.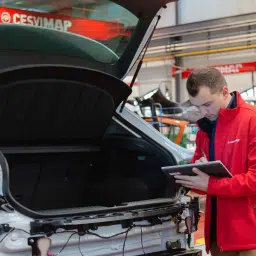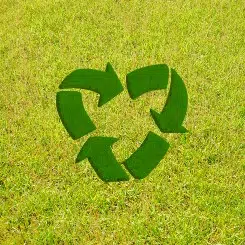 Pact for a circular economy
We were the first insurance company in Spain to sign the Circular Economy Pact, led by the Spanish Government's Ministry for Ecological Transition and the Demographic Challenge, thus committing ourselves to act as an agent of change to lead, promote, and disseminate the transition toward a circular economy, involving the main economic and social agents in the evolution toward this new economic model.
Competitiveness and sustainability project for SMEs with the Spanish Chamber of Commerce
We want to offer added-value services for calculating and reducing carbon footprints, improving energy efficiency, and encouraging the circular economy, as well as obtaining the seal of accreditation from the Ministry for Ecological Transition that will certify SMEs as environmentally committed companies.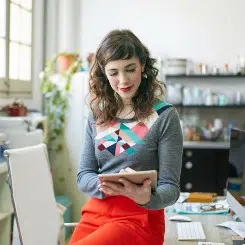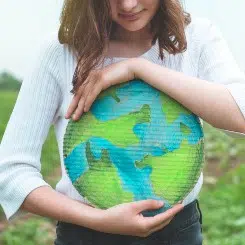 Fostering green entrepreneurship
We foster green entrepreneurship by supporting and financing activities that incentivize sustainable employment and by taking part in environmental entrepreneurship events that address the circular economy as a business model.