We are 90 years old, learn about our history in this commemorative video
We care about what matters to you
We are by your side every step of the way, accompanying you to move forward with peace of mind, contributing to the development of a more sustainable and supportive society.
Ensuring reliability, promoting innovation, providing the best service, acting with integrity with a multicultural and diverse team.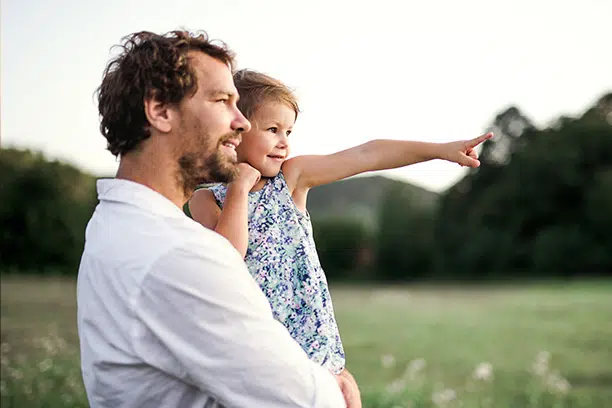 Our brand is much more than a logo. Our identity reflects our personality and our values.
The logo is composed of a pictogram (a clover) and the MAPFRE brand name. These two elements always go together and follow the same composition.
The composition and size of the elements must not be altered.
Our Red,
our hallmark.
Our main corporate color is Pantone 485C Red.
The choice of the corporate color is one of the most key elements, as it is one of the most important identifiers of our brand. Color, in general, involves emotional processes and association with the environment. Our Red represents us and is present in our logo and in our corporate communications, both internally and externally.
Images are a collection of universal visual metaphors used to obtain an immediate interpretation of meaning without increasing the cognitive load of the content, thus facilitating understanding of the message.
MAPFRE's iconographic range is very broad and has been created using a grid that helps us achieve a harmonious design of the iconography in different sizes: 24px, 32px and 64px.
We have created a sound ecosystem that will accompany and amplify the brand in all its points of contact. We have adapted to all media, thus representing MAPFRE in more than 45 countries.
Our brand is now closer and differentiated within the industry, as it conveys our values in a universal language.
Welcome to MAPFRE Audio Branding