José María Cancer: "Only companies with strong technological infrastructures will be able keep up with the pace of change"
In an interview published in the latest edition of Fintech, the general manager of CESVIMAP and MAPFRE Open Innovation (Moi) Mobility Lab, José María Cancer, explained the value proposition at the core of MAPFRE's R&D, a proposition that deals with the challenges presented by new mobility. Due to its connected, autonomous, shared, and electric qualities, mobility is becoming ever more complex.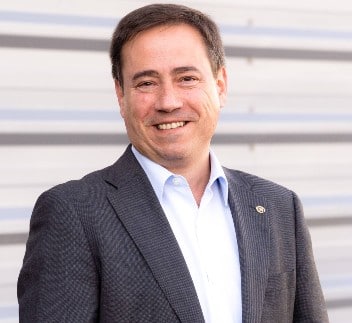 Cancer also explains that large automobile insurance companies -like MAPFRE- are able to stay up to date, because companies with a strong technological infrastructure are the only ones that can keep up with the pace of change, leading the ecosystem. In addition, when it comes to meeting customer expectations, Cancer considers open innovation to be a springboard for helping MAPFRE collaborate with other stakeholders and strengthen its capacities as an insurance company.
Finally, he emphasized the "characteristics for success" that CESVIMAP boasts, such as expert knowledge and experience and technological and service capacities. As an example, CESVIMAP creates tools that help collect key information, which, in the event of an accident, guarantee that the vehicle will be duly repaired as soon as possible.
CESVIMAP is the global reference technology center for the design, assurance, use, maintenance, repair, and recycling of vehicles, as well as other mobility solutions for P&C and people.
Access Fintech magazine here.
RELATED ARTICLES: