We are a global insurance company made up of a team of professionals, women and men, from all over the world. At MAPFRE, we work to create value for all the people we interact with. We are also committed to sustainability and the development of the people in the countries we operate in.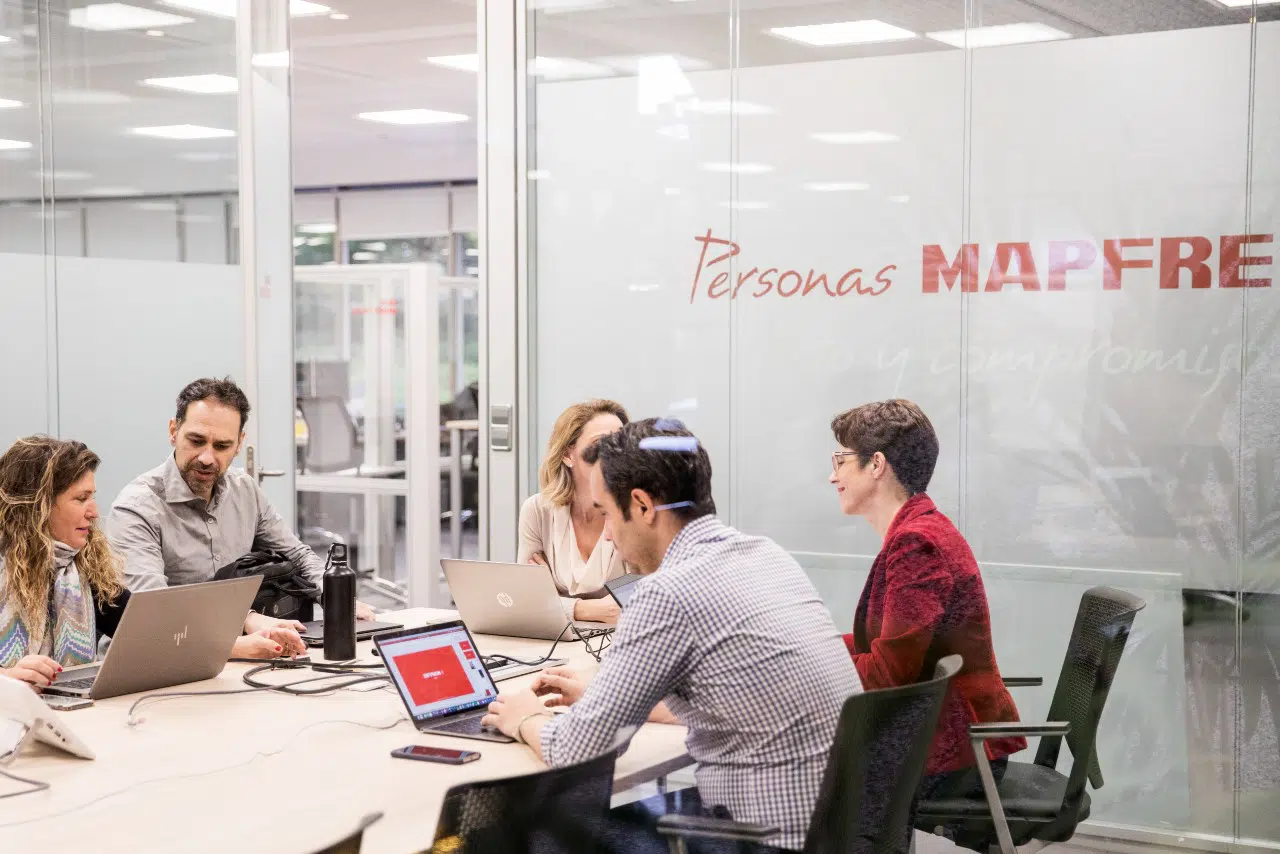 We are trust. We cater to insurance needs worldwide. Approximately 26 million people trust us.
We are service. We protect our clients' current needs and help them build their futures. We support them through the years, helping to solve their problems.
We protect talent because we believe in it. Talent also improves our ability to generate value for our clients. Our teams are trained by qualified technicians who put us in a market-leading position. We have more than 34,000 workers worldwide.
We work to build the future and are committed to innovation. We are transforming ourselves to be in a position to also support our clients in the digital, connected world. We are already working on the insurance needs of the future.
We protect societies from catastrophic risks and help mitigate the effects of these risks by reinforcing commitment and contributing to a more sustainable world. We're playing our part in this global challenge.
In short, at MAPFRE we are people who take care of people.
Our story began in 1933. We started out as Mutualidad de Seguros de la Agrupación de Fincas Rústicas de España (Insurance Mutual of the Association of Owners of Rural Properties in Spain), with the intention of insuring farm workers. Later, from the 1950s onward, our activity extended to other insurance areas such as Life, accident and transport.
The 1970s were full of great moments. We become an insurance group and we ventured outside of Spain for the first time, to Latin America. There we laid for the foundations that today see us established as the largest multinational insurance company in the region. In 1975, we launched Fundación MAPFRE, a non-profit organization that we built as a vehicle to deliver on our commitment to helping improve people's quality of life and drive social progress.
The Fundación MAPFRE project is focused on:
Improving road safety, accident prevention and health.
Enhancing people's quality of life.
Promoting an appreciation of culture, the arts and literature.
Fostering knowledge and a culture of insurance and social protection.
Improving the economic, social and cultural conditions of the most disadvantaged people and sectors of society.
In 2019, more than 300 projects benefited over 9 million people worldwide.
During the 1980s, we expanded our business by creating new units and services, such as MAPFRE RE.
Throughout the 1990s and 2000s, we broadened our presence in Latin America, entered the Asian market and became part of the IBEX35. In 2006, we became a publicly quoted company and gained financial independence, with Fundación MAPFRE becoming the main shareholder.
In 2019, we adopted the Strategic Plan 2019–2021: Transforming ourselves for growth and improved profitability. With this plan, we intend to continue to transform ourselves through digitalization and innovation in order to advance and further improve.
In the same year, we also produced the new Sustainability Plan 2019–2021, which focuses on environmental, social and governance commitments, and we signed up to the challenges of the UN's 2030 Agenda to meet the Sustainable Development Goals (SDGs).
We have come a long way and this journey has given us the experience and energy we need to tackle what lies ahead. At MAPFRE, we're ready. We are a trusted global insurance company that is building a sustainable future for everyone.