Three women make history in three months
WTO appoints first African leader at a crucial moment for geopolitics
On February 15, 2021,
Ngozi Okonjo-Iweala
became the first woman and the first African to lead the organization since its creation in 1995.
Her CV is testament to her commitment: She has served as Nigeria's Minister of Finance, a senior official at the World Bank, and Chair of the Board at Gavi, the Vaccine Alliance.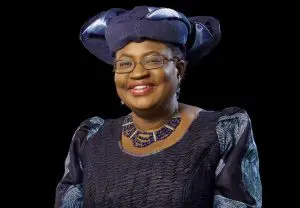 "A strong WTO is vital if we are to recover fully and rapidly from the devastation wrought by the COVID-19 pandemic," she announced upon her appointment.
The new US president's support for her candidacy was a decisive factor in her appointment.
"Our organization faces a great many challenges but working together we can collectively make the WTO stronger, more agile and better adapted to the realities of today," Dr. Okonjo-Iweala stated.
What will her main challenges be?
"This is a crucial moment for world trade. Firstly, there's the surge in protectionism we saw prior to COVID-19. Then, there's the effect of the pandemic itself in terms of disruption to sectors and value chains. After that, the new Director-General of the WTO—and the organization as a whole—faces the challenge of restructuring the foundations of global trade so that it remains the engine of world economic growth," summarizes Manuel Aguilera, General Manager of MAPFRE Economics.
We are delighted that Dr. Okonjo-Iweala, who symbolizes the fight against inequality and poverty, is committed to bringing together trade and sustainable development and believes that job positions should be decided on merit, not on a person's gender or country of origin. "If that person happens to be a woman, great. If she happens to be an African, great. I hope it's a sign (…) that the world is ready," Dr. Okonjo-Iweala said.
US vice president Kamala Harris: "Politics has to be relevant"
In her Twitter bio, politician and lawyer
Kamala Devi Harris
defines herself as vice president, wife,
momala
(as her stepchildren call her) and auntie. There is no mention of her time as district attorney of San Francisco or attorney general of California.
Vice President Harris, daughter to a Jamaican father and an Indian mother—the latter of whom raised her as a single mother and taught her to "put family first"—serves alongside Joe Biden at the helm of the world's largest economy.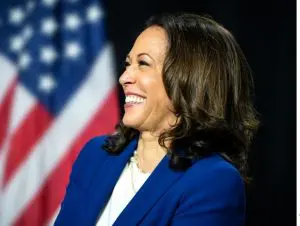 She begins each day with a training session with her husband, running up and down the 56 steps of the Lincoln Memorial — a number that matches her age. She believes this is the best way to start the day, as she told the former President Barack Obama. Many historical speeches have taken place by this monument, including Martin Luther King's "I have a dream".
But Vice President Harris remains firmly grounded in reality. She started an opinion piece in The Washington Post by recalling a conversation she had with culinary workers about the crisis. Two and a half million women have lost their jobs: an exodus of people large enough to fill 40 football stadiums. Just a few days ago, she described this as a "national emergency."
She does not stop. She is agile, energetic and has become a viral hit. Accepting her party's nomination on the third night of the Democratic National Convention, Harris said, "There is no vaccine for racism," as she shared her vision of a more inclusive country.
In the New York Times, she declared: "Politics must be relevant."
Looking to the future, could she become the first female president of the United States?
We love her smiling firmness, her open-minded attitude to family, her support for diversity and the informal fist bump she uses to greet her boss.
Nathalie Becquart, a breath of fresh air beneath the Vatican dome
Nathalie Becquart
, french religious figure, born in Fontainebleau, has been responsible for the current apostolate of young people in France. This past February, she became the first woman to be granted the right to vote in one of the Catholic Church's bodies of power. This reflects a new direction for the Vatican and one of the greatest milestones in recent years in terms of its hierarchy.
In an interview, she said, "I like to work in a diverse team, as I have always done in my different experiences." "For me the challenge is this: to work together (…) in the diversity of vocations," including men and women as well as priests and lay people.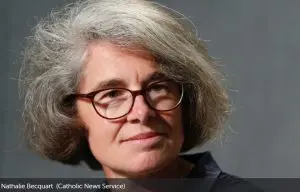 She has spent years joining young people at the World Youth Days held in Sydney (Australia); Madrid (Spain), Rio de Janeiro (Brazil); Krakow (Poland); and Panama. She has a dynamic and modern appearance and a powerful goal: A church that moves.
Just like her. In 1992 she graduated from HEC, the prestigious French business school. She also studied Philosophy and Theology at Centre Sèvres — Facultés jésuites in Paris, as well as Sociology at EHESS (École des Hautes Études en Sciences Sociales — the school for advanced studies in the social sciences), also in the French capital. Furthermore, she specialized in Ecclesiology with research on synodality at the Boston College School of Theology and Ministry in the US. In addition to this, she worked as a communications and marketing consultant and spent years organizing sailing regattas for students as well as retreats on the high seas, always at the helm, a discipline that requires skill and sacrifice.
We love her dynamism, modernity and passion for sailing, a discipline that represents values such as sustainability and teamwork.