ENVIRONMENTAL | 05.14.2020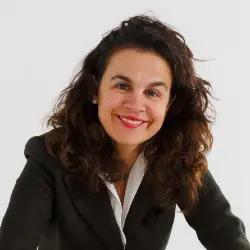 Responsible consumption advocates extending the life of the products that we use and then converting them, whenever possible, into new ones. Cars can also be reused or recycled.
The first stage of a vehicle's life cycle begins with its design followed by the extraction and processing of the raw materials required for its manufacture, which will also have environmental consequences at the end of its lifespan. Vehicle manufacturers strive to design models in which a significant proportion of parts can be recycled and which include recycled and recyclable materials and elements that make the vehicle more efficient, using hybrid bodywork and aluminum and high yield steels. Care is also taken to reduce their weight to decrease fuel consumption, or to use alternative propulsion systems—electric or hydrogen-powered, for example—to reduce atmospheric emissions. Some manufacturers have also proposed ecolabels for upholstery fabrics and leather.
Ecodesign on the whole involves preserving resources and saving energy, among other things (in 2016, SEAT became the first automotive company in Spain to achieve ISO 14006 certification — the ecodesign standard). Other examples include the Volvo XC60 T8, in which used car seats are used to create the soundproofing material under the hood, and the Opel brand, which in 2013 used 170 components made of recycled materials in its small city car, Adam.
But design isn't everything.
Vehicle life cycle in the client's hands
A second stage of this green awareness will be vehicle maintenance in the workshop, which will have to carry out the necessary operations to minimize its environmental impact: Containers, fluids, sanding dust, filters, etc. must be stored and treated properly. It is necessary to consider the entire life cycle of the car—like any product—to learn about the environmental effects it will have. There is no use in partially improving one phase if the overall cycle worsens…
When the vehicle reaches the end of its life, it all becomes waste. In the EU, this activity has been regulated since 2002 (implemented in Spain since 2004) and updated with Royal Decree 20/2017 of January 20, which states that, from 2021, Authorized Treatment Facilities (ATFs) "will recover for reuse and place on the market vehicle parts and components representing at least 10 percent of the total weight of the vehicles they process annually."
In Spain, the total number of passenger cars scrapped in 2019, according to the Directorate-General for Traffic was 879,446 (of which 80.59 percent were over 10 years old).
Cesvi Recambios, the CESVIMAP Authorized Treatment Facility for end-of-life vehicles, has recycled in excess of 44,000 vehicles since it started operating. It decontaminates hazardous elements such as batteries and catalysts and all vehicle fluids. It recovers all the materials from the car: Steel (currently most of the total weight) and materials that can be reused in a multitude of industrial uses, such as aluminum, plastics, copper cabling and glass. In this way, it returns a minimum of 85 percent of components to the beginning of the life cycle.
Cesvi Recambios has dismantled more than 1,500,000 parts, offering private individuals and workshops a supply of quality spare parts at a good price and with a guarantee. Many of the new and nearly new vehicles that have been scrapped have been involved in accidents that, on many occasions, have only affected one part, or have very localized damage, so the parts that are not affected and that are not related to safety can be used to repair another vehicle. Engines, starters, gearboxes, alternators, doors, hoods, trunk doors or lids, radiators, electric fans, headlights, rear lights, seats, bumpers, etc.
Reusing parts for their originally designed purpose helps reduce the environmental impact.