SUSTAINABILITY | 11.09.2020
Sustainable food — the focus point for Spain's Greenweekend
Organically grown mini kiwis, resourceful baking and responsible online consumption win out in the fourth edition of Greenweekend because more and more people "want to know where our food comes from and who produces it."
Held in Gijón, Spain, the fourth edition of Greenweekend—the benchmark event for entrepreneurs in the environmental sector—culminated with the selection of the best projects. The three winning proposals aim to promote sustainable food and responsible consumption habits.
Kiwinbio, crops with "heart" to bring more life to the Asturian countryside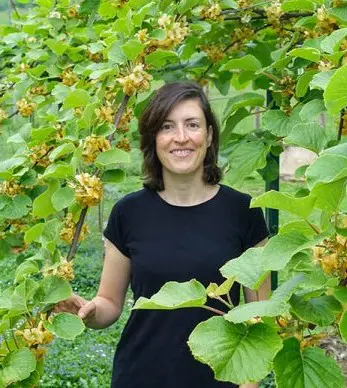 The winning project was Kiwinbio, an initiative led by entrepreneur Cristina Secades, who hopes to bring more life to the Asturian countryside by growing "mini kiwis with heart." Health, food and the environment go hand in hand, explains Cristina Secades. "More and more of us are trying to convey the importance of this, and we want to demonstrate that sustainable production models are possible."
She developed a very strong bond with nature from childhood and remembers her parents telling her that "the earth will always provide." A forestry engineering graduate, she launched her project in 2016 because it was clear to her that "people increasingly care about their food, value local products and want to know the person who produces their food."
These kiwis are grown using solar and wind energy as well as new production techniques that reduce water consumption, help sustain native wildlife and prioritize direct sales to small local businesses.
"Any human activity has an impact, but we should reduce the negative impact as much as possible and even try to create a positive impact. Achieving that is a matter of study, experience and technique."
Cristina highlights that our current food system is "completely inefficient," meaning that we throw away "almost 8 million metric tons of food, 42 percent of which is fruit and vegetables." For decades, it has been the case that our industrialized model "contributes to pollution, to increasing food waste, and unfair production conditions and workers' rights."
It is evident to Secades that we cannot sustain this system and that the solution is to champion projects that promote local and seasonal consumption, create less commercial waste and foster collaboration with other local producers.
During lockdown, many families started to experiment with baking. So much so that in many supermarkets in larger cities there were problems with the supply of products such as flour and yeast. Elena Fernández and Ana de Marcos were among those testing out new ideas in the kitchen. They were aware of the amount of bread that gets thrown away each day, so they tried using it as a substitute for flour in traditional recipes.
Thus, the second of our award-winning projects was born: Panduru, an initiative that aims to reduce food waste by transforming leftover bread into a baking ingredient, replacing flour with breadcrumbs.
"One third of world food production gets lost or wasted, while millions of people have no access to food."
The pandemic has highlighted the value of buying local, and Elena Fernández and Ana Marcos wanted to make the most of this opportunity. They are the driving force behind this cyclical baking which seeks to enhance Asturian recipes by repurposing unwanted food.
Key to being more resourceful in the kitchen is recognizing the commercial value of discarded foods, such as bread that is not sold by the end of the day or fruit and vegetables with esthetic defects, for example. The aim is to reintroduce these by-products back into the food chain as ingredients for new dishes because, though they might not look brand new, they are still just as nutritious.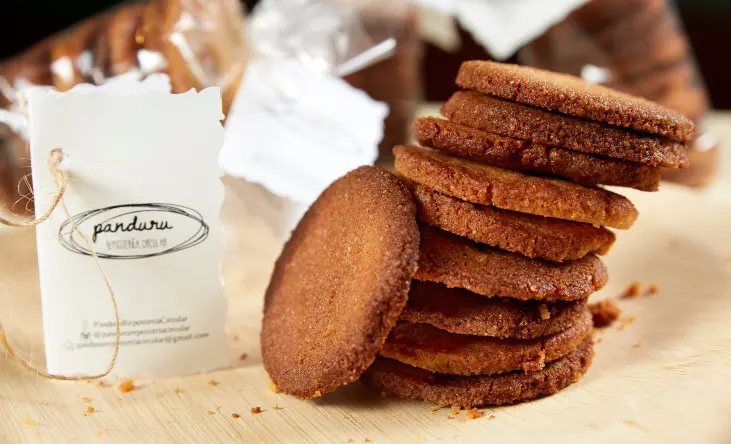 Responsible consumption, even online
Reducing plastic consumption, prioritizing local trade, reducing the environmental and carbon footprint, buying eco or organic products… There are sometimes so many options for adapting our consumption habits that it can feel overwhelming. Plus, it is not always easy to identify how products are made when buying online.
Vanesa Barrero's project, Massteri, which was awarded third place, aims to solve this problem. The idea is to create a platform that helps identify mindful and responsible consumer choices, among all the online offers that promote irrational consumption in today's world.
Vanesa Barrero advocates the importance of paying more attention to "the pollution of our cities, the waste we generate and the need to promote high-quality local products."
Over the coming months, the winners will benefit from a support and mentoring program to strengthen the development and market launch of their projects.
The event, organized by Enviroo and held online for the first time, was sponsored by Gijón Impulsa, MAPFRE and Bankinter, demonstrating their commitment to the development of the green economy.
We have an impact on the development of the countries in which we operate and we are aware of the social footprint that may result from our company's activity. That's why, at MAPFRE, we are fully committed to the 2030 Agenda; the road map approved by the United Nations in 2015 to contribute to creating ethical and human wealth.
Find out more details about MAPFRE's contribution to these Agenda 2030 objectives.