SUSTAINABILITY | 31.05.2021
Laura Fernández: "Studying technology is like any other field, it's a case of wanting to learn"
Laura Fernández (Barcelona, 1986) was going to be a filmmaker, but then she came across entrepreneurship, technology and education. After seeing that there was a marked gender gap and conducting a successful technology experiment-workshop just for women, three years ago she co-founded allWomen Academy, the first Data Science, Product Management and UX/UI Design campus to be created by and for women.
It's an initiative that aims to break down barriers and eliminate stereotypes when it comes to women and technology. UNESCO data reveals that only 35 percent of higher education students enrolled in STEM subjects are women.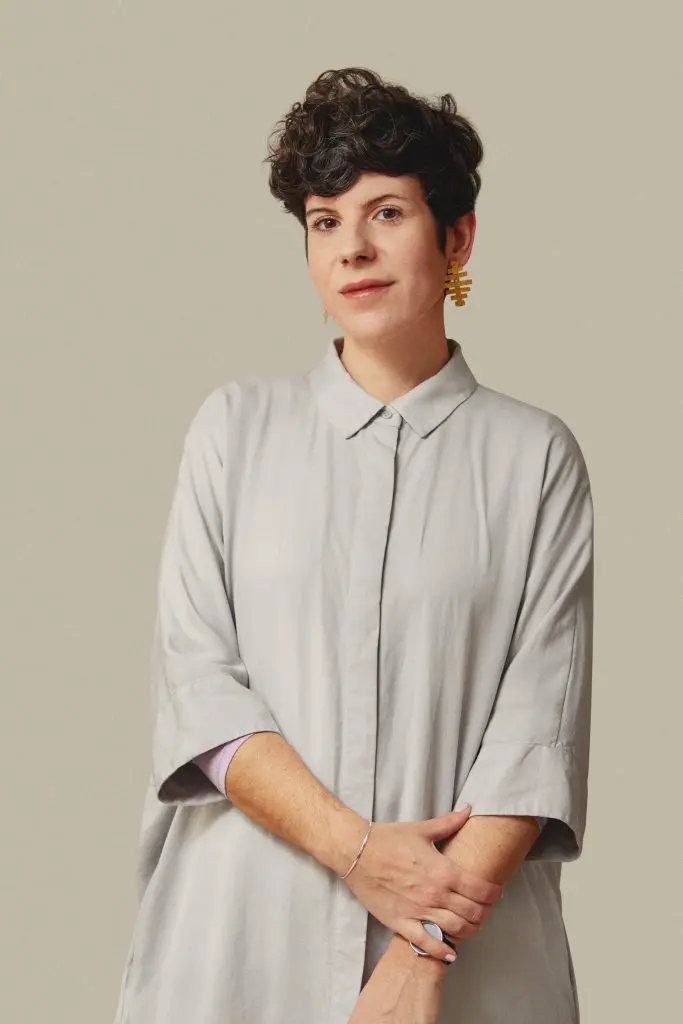 "When a woman thought about pursuing an education in technology, she would say 'it's not for me, or it'll be a male-dominated environment, or it's too difficult, or it's for nerds and what am I doing here?' We wanted to remove all those barriers, to create a space where women feel empowered and build a community and professional relationships with other women, to finally show us that studying technology is like any other field, it's a case of wanting to learn," Laura Fernández underlined.
Initially planned to be face-to-face, the pandemic shifted the dynamic of this educational center specifically for women toward a virtual learning format. Laura Fernández said that having everything online allows them to have students from anywhere in the world, and this also ultimately "enhances the model."
Almost two hundred students have been taught at allWomen Academy so far, most of them between the ages of 25 and 38. Some don't have any work experience and others do, and see the opportunity for personal growth and changing their sector with technological and digital tools and disciplines. All classes are taught in English.
Women of all nationalities in Europe, the United States and even one from India have attended this virtual school. "The interesting thing is that they come from all industries, from finance to design, architecture, journalism or marketing. They see that adding this technological layer to their original profile adds value and allows them to move up the ladder in terms of their career path."
While studying a degree brings advantages when it comes to later specializing at allWomen Academy, "it doesn't matter if you don't come from a technology background, you can learn it. Ultimately, anything is possible if you put in the time and effort. And students don't only learn technical competencies, but also interpersonal skills or soft skills. Throughout the program, they work on several projects and, at the same time, they work on "confidence, public speaking, persuasion, analytics, presentation and synthesis, and teamwork."
For the CEO of this unique academy, one of the big problems in moving toward gender parity in technical careers is that female and male roles are very well defined. "Female role models in science and technology are not widely seen in the textbooks. Another mistake is thinking that technology is complicated and saying, "I won't be able to learn it." This mindset has to be dispelled. Engineers weren't born engineers, they learned it. We have the same capacity to learn."
Laura Fernández highlights the importance of the digital space, as this is the industry of today and of the future. "It's moving the economy, and it's important for women to position ourselves in powerful industries that can offer us important professional opportunities." Even more so when the demand for IT professionals exceeds supply: in 2019, the European Commission estimated that half a million jobs related to new technologies would not be filled by 2020 in the European Union.
Here are some tips about which professions have the most future potential according to the allWomen CEO: "Those related to data analysis are becoming more essential because we're collecting data non-stop. Software development, because all these products require people to develop them. Everything related to cybersecurity, because everything is super-connected now. And everything related to user experience."
The head of allWomen Academy is optimistic that companies are making an effort to bridge the gender gap. However, she thinks that some established teams are not as diverse as they should be. This is something she and her team are working on through training and creating a cycle to improve these numbers and this reality. She finds it "super-important, urgent and relevant to have diversity and parity, because we're all going to contribute different viewpoints based on our own personal perspectives and as part of a collective."
Among the next challenges for the co-founder of allWomen Academy is growing the community and working on accessibility to make it as inclusive as possible, so that all women who want to learn can do so. She encourages girls and women to pursue careers in technology not only "as a personal and intellectual challenge," but also because it's a "super exciting future industry. A lot of things are being created and developed that many of us haven't even imagined yet, it's super creative and connected to reality and the social realm."