Tele-inspection and remote risk control
In the context of MAPFRE's commitment to transformation and digitalization, MAPFRE Global Risks has adopted the most cutting-edge technology to conduct tele-inspections and provide remote risk control services at insured facilities all over the world.
Customers value this new remote solution, which allows MAPFRE to continue providing services while lowering costs and optimizing travel, with the subsequent reduction of its carbon footprint and contribution to sustainability.
Robust software supported by smart glasses, smartphones and tablets, connected in turn to other measurement devices, now allows information to be collected and shared between customers and MAPFRE Global Risks engineers at inspection sites and MAPFRE offices in the various countries where they operate.
Thanks to these innovations, risk inspections can be conducted without geographical barriers, bringing places as far away as a metallurgical factory in Malaysia, a fertilizer plant in the Atacama Desert, and a refinery in Mexico or the United States closer to the MAPFRE building where the engineer works. This is made possible by a recent alliance with WIDEUM, a tech company that develops solutions based on assisted and augmented reality in more than 40 countries.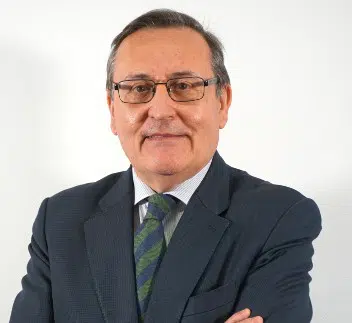 According to Eduardo García Mozos, director of the Engineering Area at MAPFRE Global Risks, this solution makes "a great contribution to our main activity. Although we had previous experience with this technology, the pandemic has driven us to implement remote inspection methods and technologies. We needed to continue our business, providing information to our underwriting area and risk control service to our policyholders, and we couldn't travel. So, as always, it's about providing the most powerful means to meet the needs and expectations of top-level companies, which have demanding requirements for advising services. This technology is essential for us to continue our activity, and it offers great advantages and efficiencies."
MAPFRE GLOBAL MAPFRE's Engineering Area is focused on learning about risks in order to assess their technical quality for the best underwriting, as well as sharing recommendations and services with insured parties for a continual improvement in risk quality.
Remote Eye makes it possible to connect with one or more engineers through live video remote assistance, helping customers to control risks at their facilities anywhere in the world.
Also, Twin Eye makes it possible for experts to teach by doing; in this case, through the interaction between two devices, for example, smart glasses.
Finally, Process Eye (still in beta version) allows any routine to be transformed into a procedure. It is then digitalized, and the technician can download it to their device to perform the task step by step, generating a record of each step. It works in form or in self-inspection mode.
All these technological solutions improve the physical, virtual or hybrid visits that the engineering teams conduct to assist their customers around the world.
Sharing information in real-time
Remote support
enables experts to guide and assist equipment wearers anytime, anywhere. In addition, no matter where the risks are, information is shared in real time, in formats including text, image, video and audio. That way, the field technician can quickly resolve any incident that arises, providing immediate assistance.
For MAPFRE Global Risks, the main benefits are increased productivity, optimization of travel, improved diagnostics and a new communication channel. At the same time, this solution offers improvements for the customer, such as access to new services and remote specialists, risk monitoring and a new means of communication.
Also, video inspection has major advantages in terms of learning and knowledge transfer, allowing younger engineers specialized in different disciplines to learn by accompanying more senior and expert engineers in different countries without leaving their workstations.
Clear advantages for the customer
Similarly, MAPFRE Global Risks customers, such as CEPSA and Enaex S.A., a subsidiary of the Sigdo Koppers Group, have embraced this new technological solution.
"We have been using remote assistance since 2019, when we internally launched the Remote Expertise innovation project. Now we can conduct various activities at our industrial facilities that previously could be done in person only. We're also able to streamline and improve our interactions with our providers. By continuously sharing best practices between companies and taking an open, innovative approach, we have successfully confirmed, together with MAPFRE, that this technology can be used to conduct risk audits and inspections in our production centers and facilities," explains CEPSA.
"These tasks must be performed periodically to keep our operations safe," it adds. "Thanks to this solution, we can offer our professionals an alternative that reduces the time spent on the overall management of these and other activities by 20%." According to the oil company, this technology also enables both companies to "reduce costs and time" and helps to keep people safe by limiting physical access to any facility to the absolute minimum. In addition, it allows valuable information to be exchanged in real time, making it possible for all the necessary people to participate remotely in the same visit. This also helps to reduce the carbon footprint by reducing the need to travel, the company points out.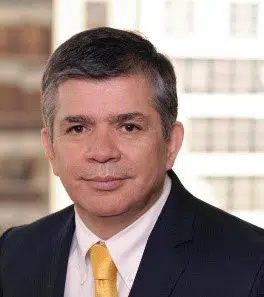 For his part, Alejandro Reyes, director of Corporate Control at SK SIGDO KOPPERS, says: "The annual advising and inspection work performed by the engineers from MAPFRE has contributed to the continuous and sustained development of the safety programs at our companies, strengthening processes, improving physical conditions at our facilities and, above all, ensuring quality and safety in our collaborators' work, always maintaining a commitment to protect the environment."
According to Reyes, the innovation and digitalization introduced to the inspection processes by MAPFRE's Engineering Area this year have made it possible to increase and streamline the transfer of information between the company's maintenance, engineering and safety areas, in general, with the insurance market, "building more efficient processes and guaranteeing the transparency of information."
Related articles:
From the dangers of charging batteries to the importance of change management: The Top 5 industrial risks
Digitization is a key element in getting closer to the client