Alma Mundi Insurtech: A fund looking to the future of insurance and society
This venture capital fund was launched three years ago with a leitmotif: to finance companies that transform the insurance industry by seeking business opportunities, but without losing sight of people and society.
A few weeks ago, the German digital insurance company, wefox, raised 650 million dollars (530 million euros) in a record financing round, the highest amount to date worldwide for a startup in the insurtech (insurance technology) ecosystem. Among others, Spanish venture capital fund Alma Mundi Ventures, which is managed by Mundi Ventures and has MAPFRE as principal investor, participated in the financing round. This is a good example of how the future (and present-day) insurance industry is becoming increasingly dependent on close collaboration between large groups and these new player.
Digital transformation in all business sectors and in society is unstoppable. And, with the COVID-19 pandemic added to the mix, it is clear that companies are integrating the resulting change of course into their road maps. The Alma Mundi Insurtech fund, which has been active for three years, is singularly aligned with those challenges — it was the first independent European fund focused entirely on the insurance industry and is currently the biggest player of its kind in terms of size and activity. It includes MAPFRE among its investors and shares its approach and commitment to staying a step ahead of people's and society's needs, as well as its expertise to tackle the challenges faced by the industry, although the deal flow and the selection of projects in its portfolio are the sole responsibility of the team of professionals who make up the fund.
The fund was set up under the umbrella of Mundi Ventures, which was founded in 2015 by Javier Santiso, its current CEO. It focuses on early-stage technology startups that have B2B business models and are engaged in Series A or B funding. We spoke with him to find out first-hand how Alma Mundi Insurtech works and how, with an open innovation model, large companies like MAPFRE can participate.
For Santiso, "people are the only important thing for big corporations, and even more so for relatively small companies." This is one of the prerequisites for evaluating the business models, technology, finances and, importantly, the teams that make up the projects in which they invest.
Overview of Alma Mundi Insurtech
Santiso says that, "especially in Europe and owing to the wealth of opportunities, the best approach to investing in technology is narrowing your focus and basing it on two axes: the vertical axis, which is insurance, and the horizontal axis, which covers technologies such as artificial intelligence." As a result, from the outset Alma Mundi Insurtech adopted an investment strategy underpinned by the convergence of three areas: insurtech, healthtech and high-tech companies relevant to the insurance industry.
Insurance groups are also increasingly willing to sound out projects that meet ESG investment criteria. And that is precisely one of the features of many of the startups seeking funding from Alma Mundi Insurtech. Pursuing this actually means getting involved in something that society and companies are demanding more and more. You only need to look at Deliveroo's disappointing recent IPO as a result of the controversy surrounding how the company treats its delivery partners. This is proof that the pillars of social responsibility must be authentic and coherent.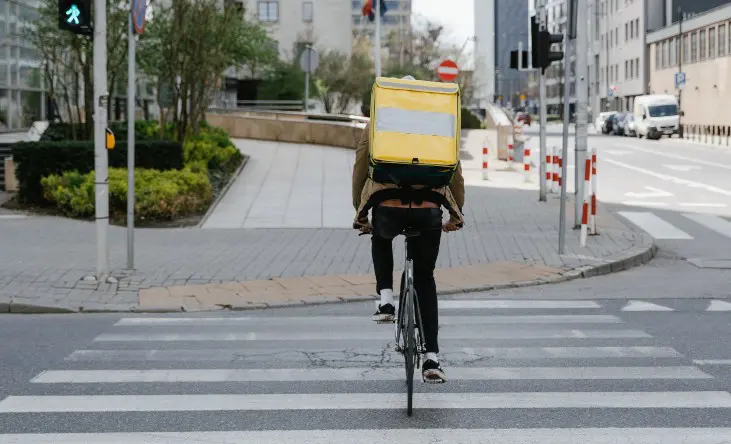 Although the fund concentrates on early-stage startups with an international focus, Alma Mundi Insurtech's potential projects are not embryonic. When they enter the deal flow, many already have at least one product on the market, generate revenue and have a relatively solid structure. According to Joan Cuscó, Global Head of Transformation at MAPFRE, "in their very early stages, startups disrupt the market with a radical use of technology in specific parts of the value chain, including risk analysis, underwriting, distribution, etc. As they get stronger, they extend their pledge to challenging the insurance business model in its entirety."
In its three years of operation, Alma Mundi Insurtech has received more than 900 proposals, translating into 21 investments. A dozen criteria are responsible for filtering the proposals and assessing the projects, which also go through a battery of professionals who run businesses and complete the picture in order to make investment decisions. The legal, technological and human resources aspects are assessed in the deal flow. Each project relies on a team of experts who contribute their particular know-how, which is the best way to test the claims on paper versus reality.
The analysis process includes a close examination of the people involved in the project. Alma Mundi Insurtech joins forces with entrepreneurs aligned with the project in order to hire teams, or tweak them, and come full circle with the right people.
Three examples of high-impact investments
The criteria that Alma Mundi Insurtech's investment policy requires companies to meet are reflected in the three companies described below. These companies are good examples of projects that respond to societal trends and needs and share core business as a common denominator.
Founded by Spaniard Rebeca Minguela, this is the biggest quantitative AI tool for sustainable investment, with offices in Spain, the US and the UK. Its rating software helps investment managers assess the environmental and social responsibility level of current and potential investments.

Its technology isn't limited to a simple data provider; it uses big data and machine learning to quantify and assess social impact. The company operates globally and has been active since 2017. It has a client network with more than 3 trillion dollars in assets under management.
Before the COVID-19 pandemic, Alma Mundi Insurtech was already looking into the problems related to and derived from an aging population. The opportunity arose in 2019 in the form of the most interesting company grappling with the population pyramid.
Cuideo, headquartered in Barcelona (Spain), is a platform for managing home care for the elderly with a vast network of specialized professionals at its disposal. It addresses a concern that may be of interest to various sectors, including the insurance industry, which is particularly attuned to this issue.
And, of course, Cuideo responds to this societal concern in two ways. Firstly, it offers a solution to families that need to take care of an elderly member (the difficulties experienced by this segment of the population have been evident throughout the pandemic). Secondly, it grants legal rights to the group of caregivers who, in many cases, operate in the shadow economy.
Why buy a home appliance, cellphone or item of furniture that you're going to replace within four years? Omocom is another example of an investment in innovative models and technologies exploring new markets.
The Swedish company focuses on the circular economy and offers different retailers, such as IKEA, an original solution to a growing trend in a burgeoning market: insurance for rent-to-own products.
Joining the circular economy optimizes consumption and reduces carbon footprints. It also allows resources to be reused, extends their lifespan or gives them a second life. It means being attuned to the ecological impact.
We asked Javier Santiso about future challenges and other issues
What trends do you foresee in the insurtech ecosystem?
Firstly, I see two winners: insurance groups and technology companies that drive fairer, more participatory collaboration models. And this is precisely the first trend we're seeing in insurtech. The key is to find models that allow both sides to grow, instead of cannibalizing their market share. We work with startups that view insurance groups as allies, and with insurance groups that know how to work and build alliances with startups. Venture capital investment is just another open innovation mechanism that combines internal and external capabilities.
The second trend is increasing efficiency by using technology, both for systems and for processes.
And the third, which for me is a mega trend, including as an investment theme, is precisely impact investing, like the three examples discussed (Cuideo, Clarity and Omocom), which goes beyond the world of insurance. If technology companies don't have a healthy model from that perspective, they're going to run into difficulties sooner or later, like Deliveroo. These days, large asset managers and, in particular, insurance groups ask for that when they invest in listed companies, sometimes even due to regulations.
What is Alma Mundi Insurtech's view on the relationship between people and venture capital?
People are the only important thing, both for big corporations and for relatively small companies. They're critical. Of course, we spend a lot of our time analyzing business models and technology, but the key is the people who implement them. A bad idea executed by a spectacular team can become a world-class technology company. Cutting-edge technology developed by geniuses who can't take it to market is useless.
In venture capital, we're talking about companies that are sometimes quite small, where technology and finances are key, but human capital is just as important. Without good human capital, the company won't take off, so we carefully consider all the critical factors. We also spend some time helping out on that front. Sometimes it's even necessary to switch up senior management or recruit new hires so that all the ingredients are there, including management.
What advice would you give to a company that's putting together a proposal to present to Alma Mundi Insurtech?
Firstly, if your business is focused on the mega trend I mentioned before, we're going to give it priority. Secondly, don't worry about investors. The best time to talk to them is when you need the investment not just for capital, but to scale your business or develop your strategy further.