WOOM and MAPFRE join forces to help women through different stages of life, such as pregnancy or menopause, using AI
Throughout its 5-year lifespan, WOOM, a mobile app created by women for women, has registered over 1.5 million users in Europe and Latin America. With the app, Laurence Fontinoy and Clelia Morales, its founders, successfully put technology and innovation at the service of women's health and fertility. Now they are teaming up with MAPFRE to make these services more accessible to more and more people in Mexico and the Dominican Republic.
WOOM has been using artificial intelligence to help and support women throughout the different stages of their reproductive life. The result of its founders' facing challenges first-hand when deciding to embark upon their pregnancies, this predictive algorithm, thanks to years of research and dedication, makes it possible to monitor the menstrual cycle, with the aim of optimizing the chances of pregnancy in women who are looking to have children. To date, over 100,000 successful cases have been reported, a figure that undoubtedly makes its founders proud. They are currently working on broadening the use of their artificial intelligence to another stage in women's lives — menopause. This will give users the information and support necessary to navigate this vital stage as naturally as possible and without taboos.
With this in mind, MAPFRE, through insur_space (its fast-track-to-market program for startups) partnered with WOOM to connect with women regarding the issues that most impact their health, creating personalized content across communities in safe spaces. As an initial stage, thanks to the agreements with MAPFRE BHD in the Dominican Republic and MAPFRE ASISTENCIA in Mexico, the services will be offered to clients in these countries. As such, MAPFRE is taking a step further in its purpose of improving people's lives and helping them meet their goals, while helping to universalize services relating to health—both physical and mental—and well-being, and break taboos and stereotypes; in this case, many of those surrounding the world of female fertility and reproduction.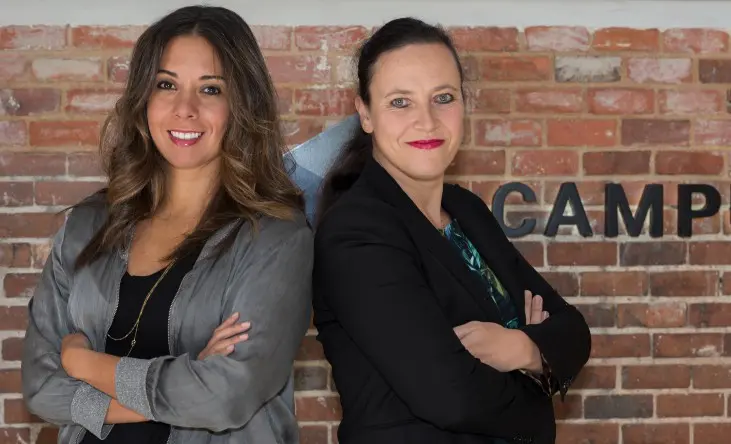 Just like the women that WOOM supports, this startup has been through various stages and cycles, all different, before becoming what we know it to be today. It came about in 2016 with an idea framed within the femtech sector. This term refers to startups, usually led by women, that use technology to offer products and services designed to help the female sector of the population equally. They usually focus, as in the case of WOOM, on a solution aimed at their health and well-being. Although this startup was initially intended to advise women wanting to become pregnant (with the help of experts), today the spectrum of services is much broader. It is now considered to be one of the most reliable and successful technological reproductive health tools on an international scale. "It's an everyday health and well-being companion for women, facilitating relationships between women from different parts of the world. In fact, we created a global community with over 50,000 comments per month — the most active in the Spanish language for women's health," explains Clelia.
The WOOM algorithm, fed with data obtained from over 100 parameters of each woman's life, makes it possible to send highly personalized content, not only related to fertility, but also exercise, nutrition, mental health and sexual health. This intelligent solution has been supported by AI and health data science specialists from Silicon Valley (California, United States), the base of operations for some of the biggest startups and technology corporations.
The founders explain that, in the world of tech startups, where profitability and growth are key, investors only make themselves known if they are able to see selling potential. While players in the femtech sector look to monetize through users, the reality is that people still aren't paying to download apps. For this reason, WOOM has now turned to B2B (business-to-business), selling its product to companies in various formats. For its collaboration with MAPFRE, a strategic alliance was established in order to achieve greater engagement with the insurer's clients and a more personalized service. "As entrepreneurs, it's really important to carefully research and choose partnerships, as this will influence the company's future," says Clelia.