Programs for young entrepreneurs: entrepreneurs are both born and made
Let us consider and reframe classic question: are entrepreneurs born or made? While it's true that in order to set off down the uncertain road of entrepreneurship, one must have a certain innate predisposition to do so, we cannot, and must not, underestimate the importance of adequate preparation. So a better question might be when is the right time to kick off this adventure.
Is it necessary to have a bachelor's degree or background in engineering and then round off that knowledge with additional training to start a business? While this is the most common route, there's another possible road map: if you have a good idea to put into practice, you can start as soon as possible, but remember to use all the help and training available.
The myth of launching in a garage
Society tends to mythologize and romanticize the image of young people launching a company from scratch in their parents' garage, their bedroom or the dorm of a well-known school.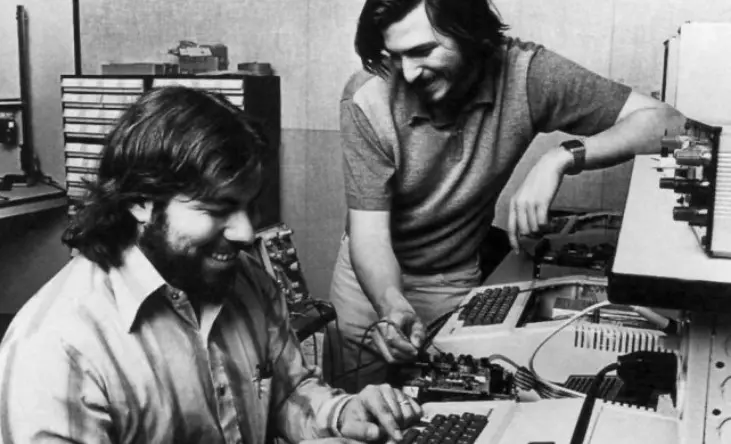 But, as always, behind every myth is something real and there are examples of companies, some of them now gigantic, that did start out like that. One such company is Apple: supposedly, those were the beginnings of Steve Jobs and Steve Wozniak (although Wozniak himself has subsequently greatly contextualized the role of the garage). We can find many more examples of stories like theirs, especially among technology companies. Amazon, Google, Microsoft and Hewlett Packard all share this "legend." It can also be found in the origins of very different corporations, like Disney, and even in others where the idea of a garage might make sense, like Harley Davidson, whose creators, William Harley and Arthur Davidson began manufacturing bike engines there.
Starting before twenty-five
It's easy to find examples of young entrepreneurs who achieved early success. This is most common in the English-speaking world. This was the experience, for example, of Ben Francis, who, at 19 years old, founded Gymshark, a fitness clothing and accessories brand whose current turnover is 130 million dollars a year. His story leaves little to the imagination: a young man who juggles college, a part-time job and a business idea who, at one point, bets big on his idea and leaves everything else behind. Among other success stories, perhaps because of her precocity, we highlight the story of Alina Morse, founder and CEO of Zollipops, a sugar-free lollipop company. Alina is currently 15 years old, but the company dates back to 2014. She does, however, have the help of her parents: both of whom, for all intents and purposes, work for her.
If what we're looking for are young entrepreneurs under the age of 25 who, after a formal education, pursue a brilliant entrepreneurial career, either launching an idea of their own or collaborating on those of others, we need look no further than Spain. There are many examples, some very successful. The big question is whether this is feasible before going to college or reaching adulthood, and not just in specific cases.
Entrepreneurship Programs in the USA starting in High School
At least in the United States, they seem to believe that the answer is yes. There are programs for entrepreneurs that can be accessed during secondary-level education, in high school. These types of programs are not only valued due to their end goal, but also as a learning tool that can ideally complement a school curriculum. Those who promote these training initiatives consider them to be useful in improving cognitive and linguistic skills. Immersion in the theoretical process of creating a company also fosters creativity and the ability to search for and process information. Its practical aspect is based on teamwork, public speaking skills and the ability to problem-solve in a range of scenarios, important skills for almost every sphere of life.
This article discusses six of what are considered the best entrepreneurship programs for high school students (we will briefly look at two of them).
LaunchX, a summer program for high school students, was created by the Massachusetts Institute of Technology (MIT). In its registration form for the 2021 program, they make some points of interest very clear. Among them, the attendees will launch a real startup, and they will have at their disposal the knowledge of industry experts and will work on a project to build real products. In the process, they will solve any problems that jeopardize the future company's viability. Each student will be supported by a team of mentors that will help them develop an innovative idea that can be implemented in a feasible way.
The second is Leangap. As with the previous example, it's intended for high school students in an immersive summer camp format. On their website, we're told that the program helps students develop their ideas from concept to launch, with real clients and users. They have a panel of mentors that stand out for having been, or for being, entrepreneurs. Without downplaying the importance of planning, they think that "action" is key, so they certainly focus on a highly practical approach. The most intriguing thing about this program is that it was created by Eddy Zhing, an entrepreneur who created, and later sold, his own wearables company when he was just 16 years old. He is sure to be very familiar with the steps needed to create a startup from scratch.
Programs for young entrepreneurs in Spain
Perhaps in Spain these kinds of initiatives fall outside formal education, but not always. With Startupxplore, we are reminded that the Entrepreneurs Act of 2013 called for the promotion of entrepreneurship among young people. And education laws since the country's LOMCE (Ley Orgánica para la Mejora de la Calidad Educativa — organic law for the improvement of educational quality), which maintains the current LOMLOE (Ley Orgánica de modificación de la Ley Orgánica de Educación — organic law of modification of the organic law of education) consider the promotion of social and business entrepreneurship in students to be mandatory, both specifically and in a transversal way in all subjects.
Fundación Créate has worked with students from schools in Madrid and other communities. They have several programs aimed at primary, secondary and high-school education that combine classroom work, visits to business schools, and participation in an educational innovation and young entrepreneurial talent event, Drawing ED. Two of the programs propose the creation of a project by students. In one example, the project can be worked on as part of the introduction to entrepreneurial activity course of Spain's national curriculum for secondary school students.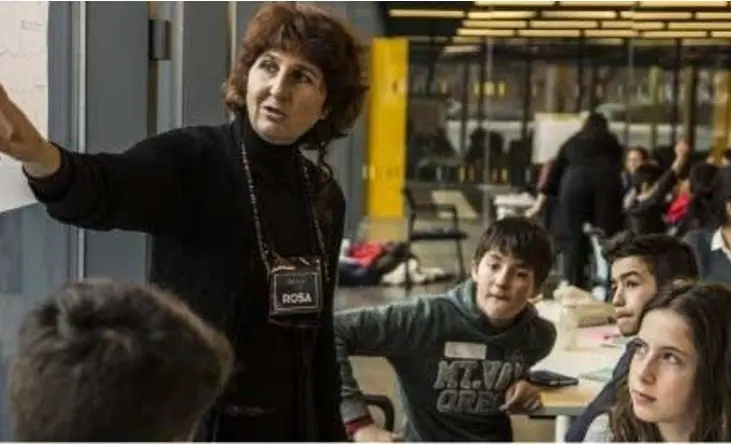 The same article by Startupxplore shares other interesting training activities, such as the Entrepreneurs Workshop on the Madrid.org site to promote innovation in children between 10 and 15 years old, the Chiquienterprising educational program, the Escuela de Ciencia (the school of science), or the Iniciador Kids program, for children between 8 and 14 years old, created by Fundación Iniciador.
Based on entrepreneur Raquel López's idea, the EpicKids Lab platform for children ages 5 to 18 was established in Jerez de la Frontera. The program is based on technology and games, according to Raquel López, and they are trained in sales and negotiation and are even taught ideas related to programming and technology so that they can develop their own websites or apps.
Another interesting project is the Empresa Joven Europea (Young European Company), which is based at the Escuela de Emprendedores de La Palma. It is an educational program designed for the third and fourth year of secondary education in Spain, high school, and intermediate and advanced vocational training programs, in which students are asked to create and manage their own cooperative mini-company. Business relationships will be established with mini-companies from other autonomous communities or countries to import and sell products that will be sold in the local market. The project's organizers state that students acquire various competencies: linguistic communication, mathematics, digital and artistic skills, and the development of personal autonomy, and more.
Inevitably, trying to answer one question raises new ones: and then what? Would this be the best way to grow in personal development? The debate is a captivating one.