Eleven things you shouldn't have missed at Mobile World Congress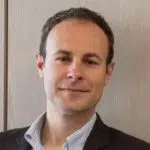 Rodrigo Encinar
Responsable de I+D en CESVIMAP
Barcelona's been playing host – this time in face-to-face format, yes! – to the Mobile World Congress While the last edition (held in 2019) focused on new developments in automobile manufacturers regarding cloud connectivity and services, this one has seen a change of paradigm.
In this article I want to tell you the 11 things you should not have missed.
MAPFRE has been taking part in this fair with numerous events. A delegation from MOi (Mapfre Open Innovation), MAPFRE España, Savia and a communication team have toured the seven pavilions and seen the new developments showcased by device manufacturers, service providers and startup proposals.
The big new development at this congress was that there was no big new development. The exhibitors decided to focus on branding and the services they're able to provide using 5G technology. Automobile manufacturers decided not to attend, presumably because of disappointing sales. Still, a few exceptions have turned out to be truly interesting and I'll tell you about them below:
1 – Fisker.
Unknown to many up to now, Fisker is a North American brand of totally electric vehicles that made its debut in Europe with its Ocean mode. This is a compact SUV, with prices starting from €41,900 and a 440 km range, according to information from the brand itself. It will be available in Spain this fall. The model's construction and aesthetic details were available at the stand.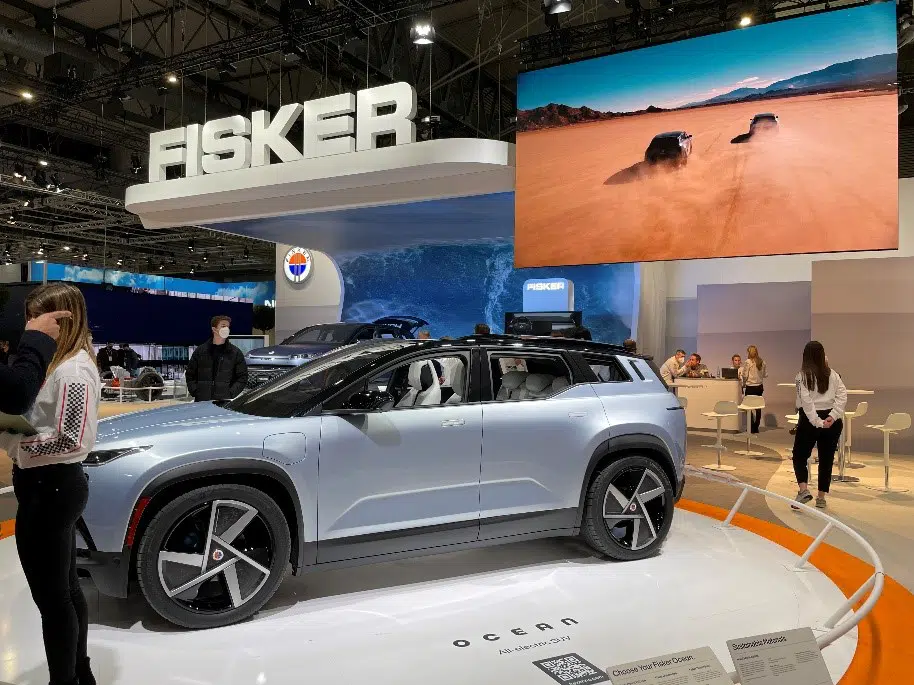 2 – Capgemini and its engineering division.
The consulting company brought the MWC two of its star projects from its engineering division: A scale model of a drone-taxi it is building in its Malaga engineering plant and an autonomous vehicle mounted on a BMW IX based on lidar and four 90-degree cameras mounted on a pole on the upper part of the vehicle. A few screens installed behind the vehicle showed what artificial vision looks like which, in general, is still pretty far from anything like human vision. We ought to point out that MAPFRE has been carrying out research in this area for some time, through CESVIMAP, having collaborated with the Polytechnic University of Madrid and the University Carlos III of Madrid to develop a vehicle showcasing this technology which is limited by current processing capacity but which will be much higher with 5G technology and Edge Computing.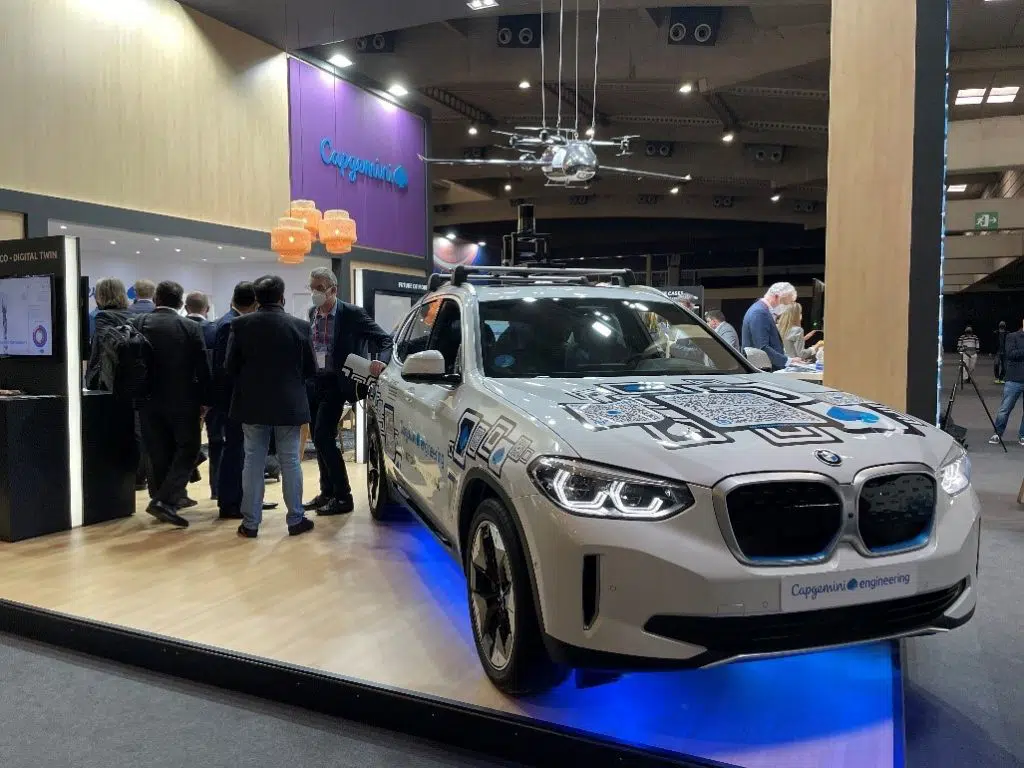 Leaving vehicles aside – believe me, I've seen nothing else – I'll tell you something relating to the latter.
3 – Qualcomm and Intel
Presented their cloud processing capacities with interesting demonstrations of possibilities. Both stands, what is more, were together, so this was an obligatory stop during your visit, whether or not you're a product developer, as it was certainly impressive.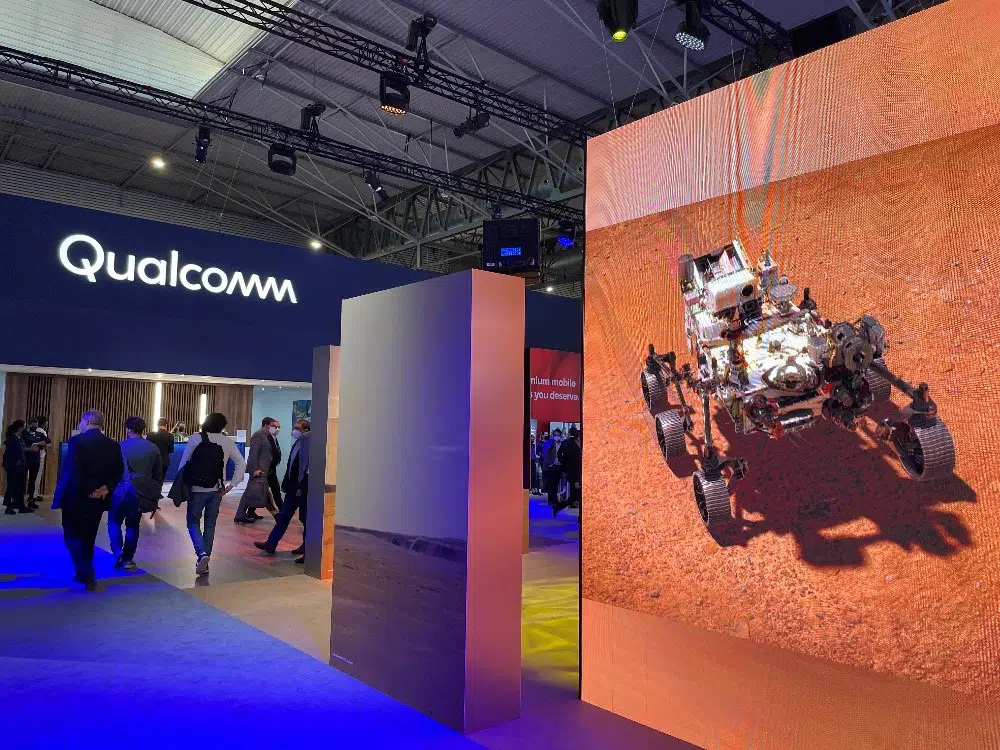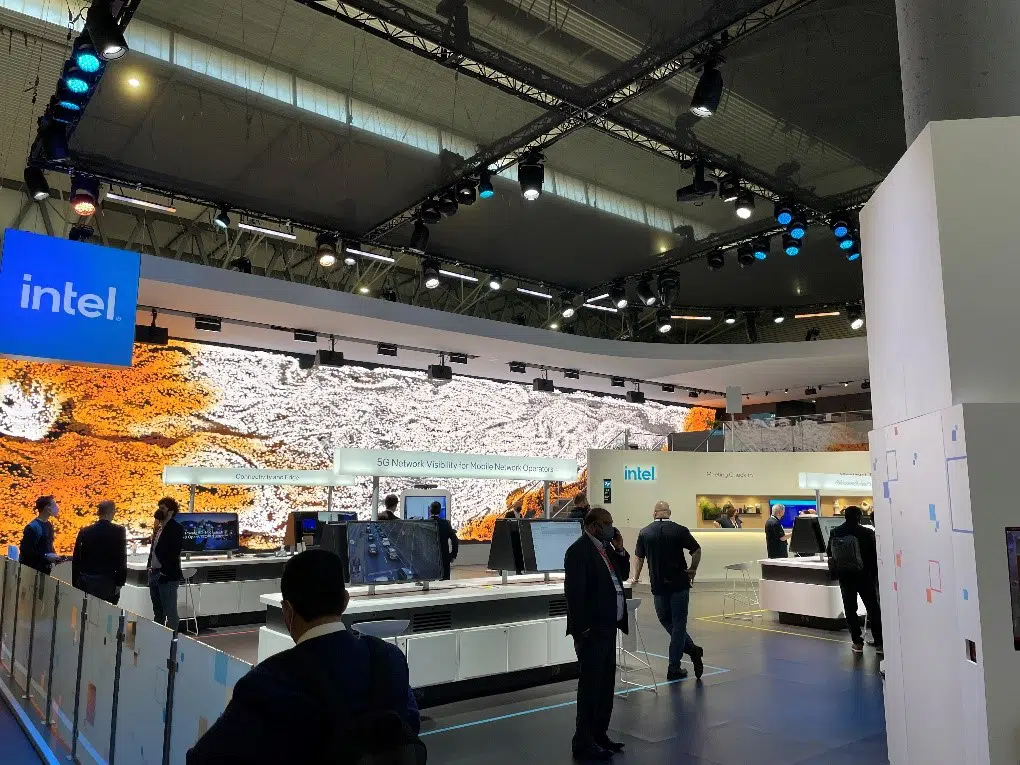 4 – Google Play Plaza.
Using one of the outside corridors, the giant Google recreated a caricatured city avenue thereby showing us Android's presence in our everyday lives, starting with smartphones and tablets and ending with voice devices, home automation and even virtual reality.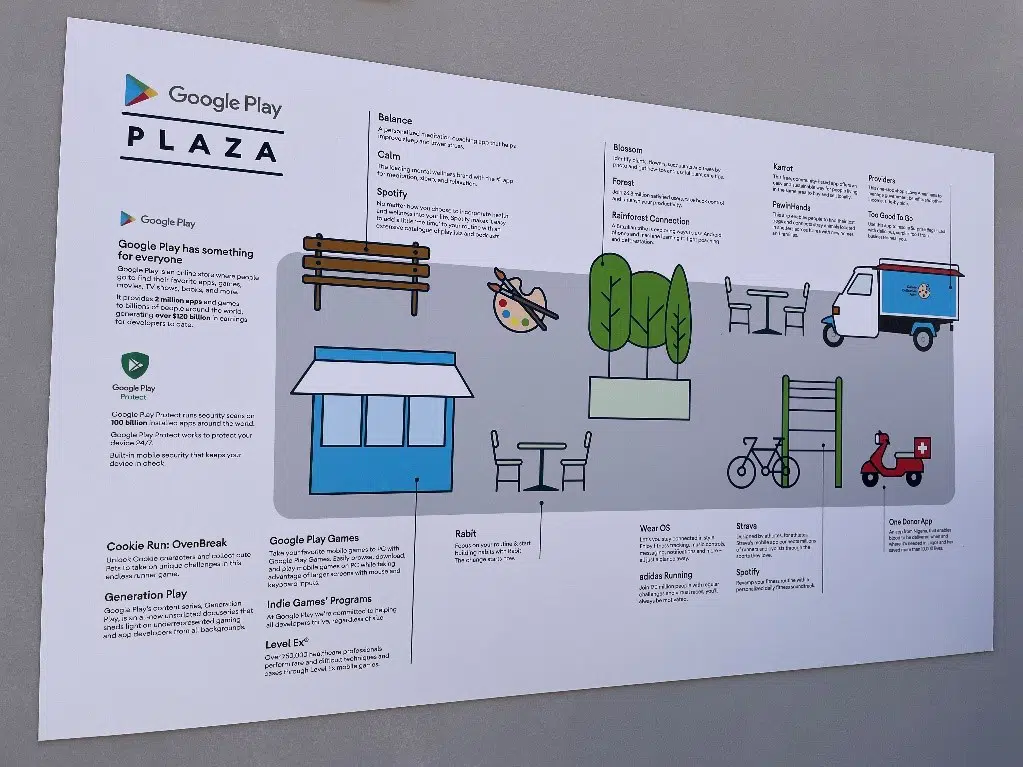 5 – The 4YFN (Four Years From Now) startup pavilion.
This is the same pavilion where the MAPFRE and Savia stand was located and also where Pedro Díaz Yuste (Director of Digital Health at MAPFRE) gave a talk inside the Barcelona Health Hub.
Showcasing over 100 small enterprises relating mainly to mobility, circular economy and health, this pavilion is also where much more information activity was going on, given the nature of these enterprises. Pavilion 6 was a good place for finding out about businesses of the future.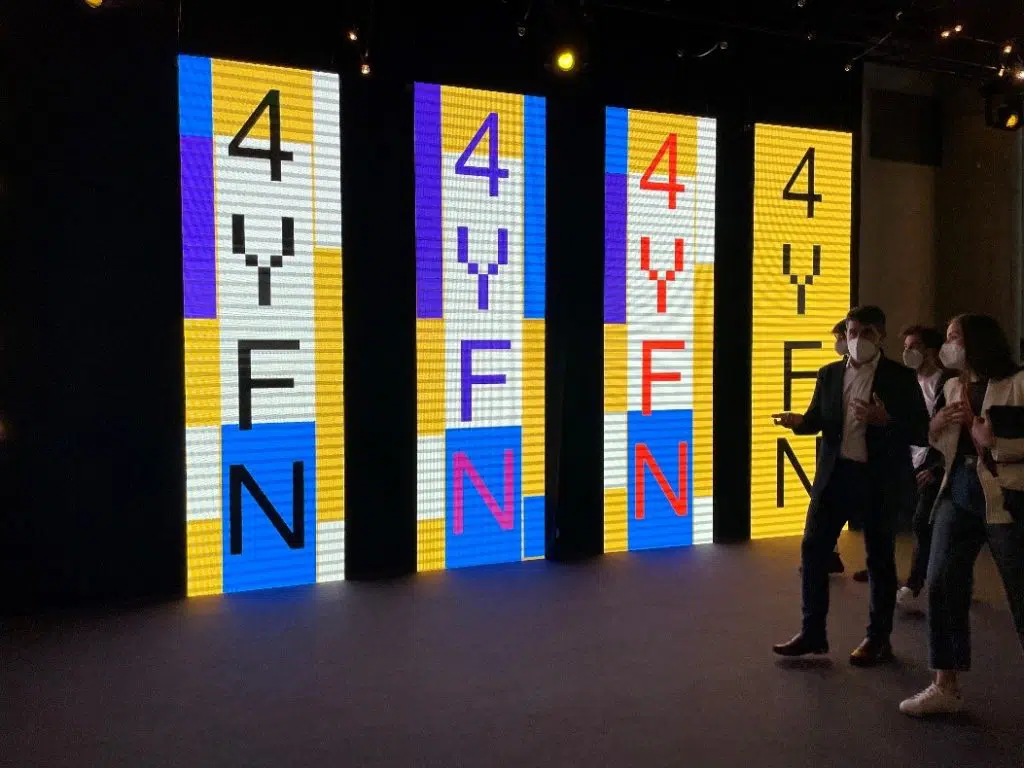 6 – Samsung.
The Korean manufacturer's stand was one of the Mobile's best in content and creativity. It was a maze of several rooms for discovering Samsung's range of products. Its new Book2 Pro 360, the Samsung SmartThings ecosystem of house automation services.
… Not to mention its ZFlip and ZFold – with case-changing robotic arms demo included.
What's more, and to demonstrate how its flagship S22 ultra 5G's camera functions in night-time landscapes, a dark room was set up for recreating those landscapes, luminous plants and stars and putting it to the test.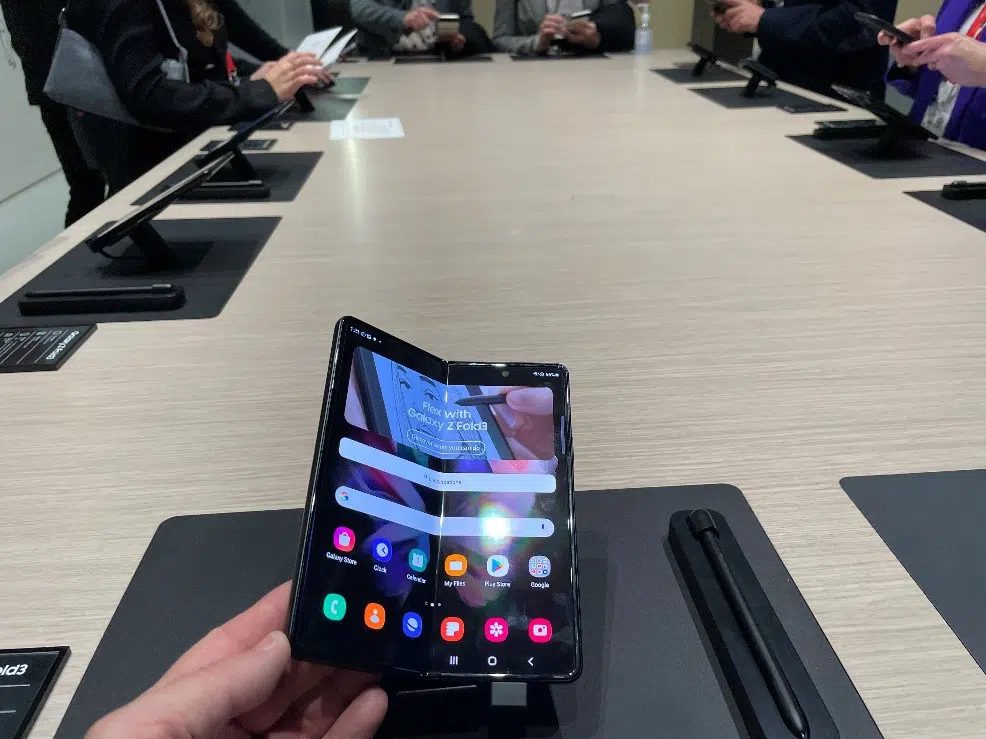 7 – SK Telecom.
One of the fair's attractions (no exaggeration) has to be the virtual reality demo the Korean operator brought over to the event: a virtual reality simulator that convinced us we were flying through an imaginary world on board a drone. This led to continuous lines of visitors waiting to try it out. It's really not something that has anything to do with a mobile telephone operator, but SK was keen to flex its muscles and get its stand noticed. And boy has it succeeded there!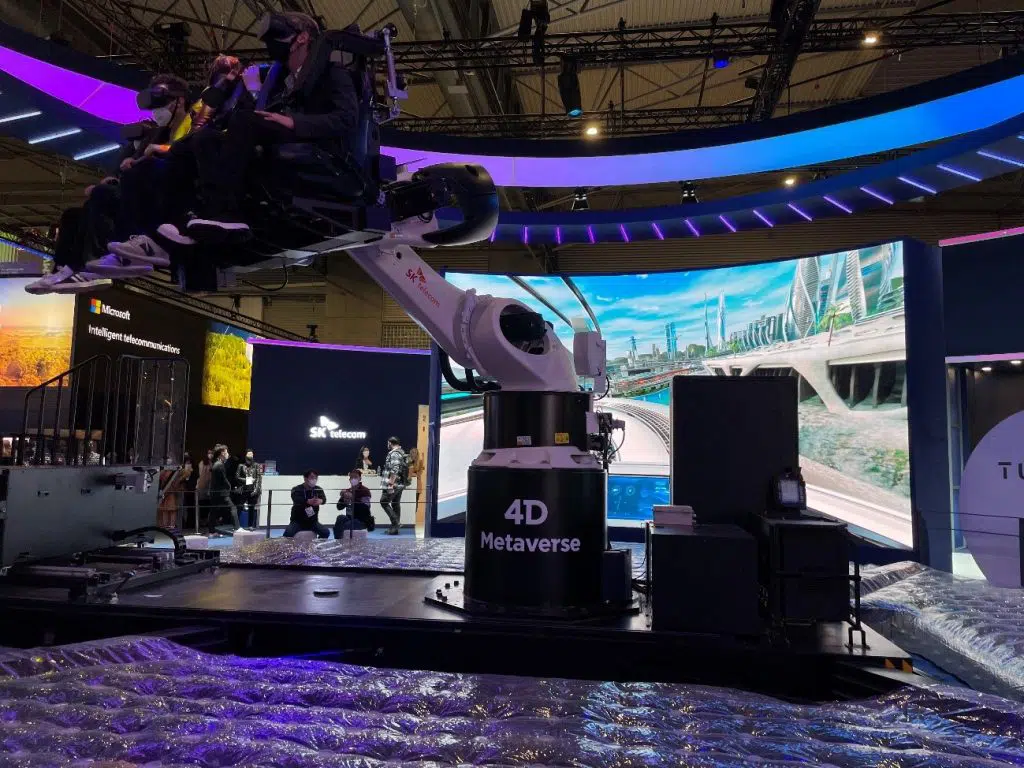 8 – Microsoft.
It has to be admitted that Bill Gates' company is a big hit when it comes to software solutions that are really useful for work. From cloud services, such as OneDrive and Sharepoint, and their perfect integration with Windows, Office 365 and Teams. Its stand also showcased the new hardware developments that the Californian company has up its sleeve, such as the new Surface Pro and Surface Duo specially designed for remote-work productivity.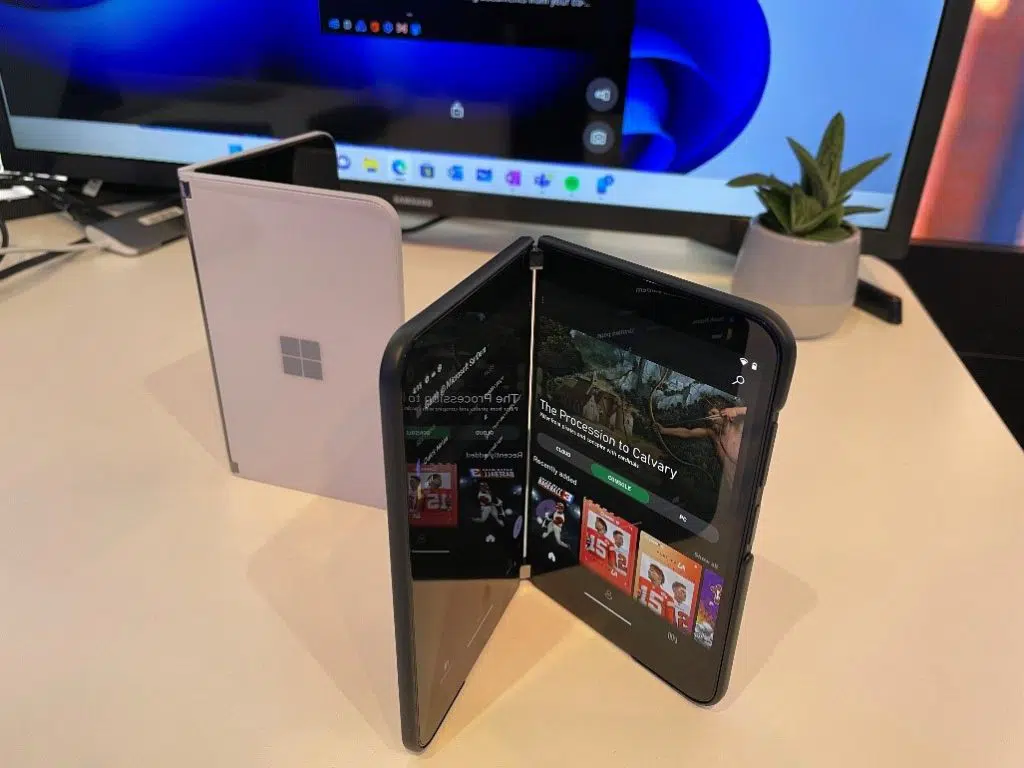 9 – Telefónica.
The Spanish multinational company's stand focused on the integration of 5G communication with industrial productivity. Its more eye-catching gadgets include a robot barman (created by Macco Robotics) and a robot dog as well, created by Boston Robotics. They aren't Telefónica creations, but they were getting noticed by local operators. That's what it's all about, right?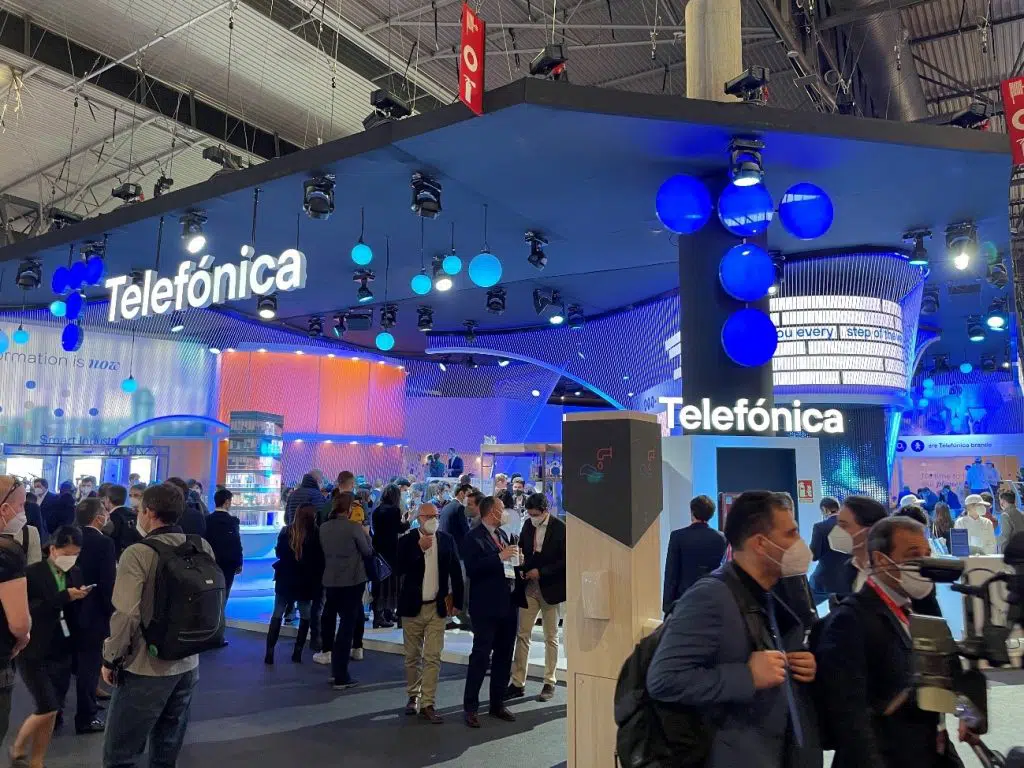 10 – Orange.
The French operator's stand also offered examples of how 5G technology can be used. Here it's a submarine-drone control demo using 5G wireless technology; something that doesn't seem so obvious.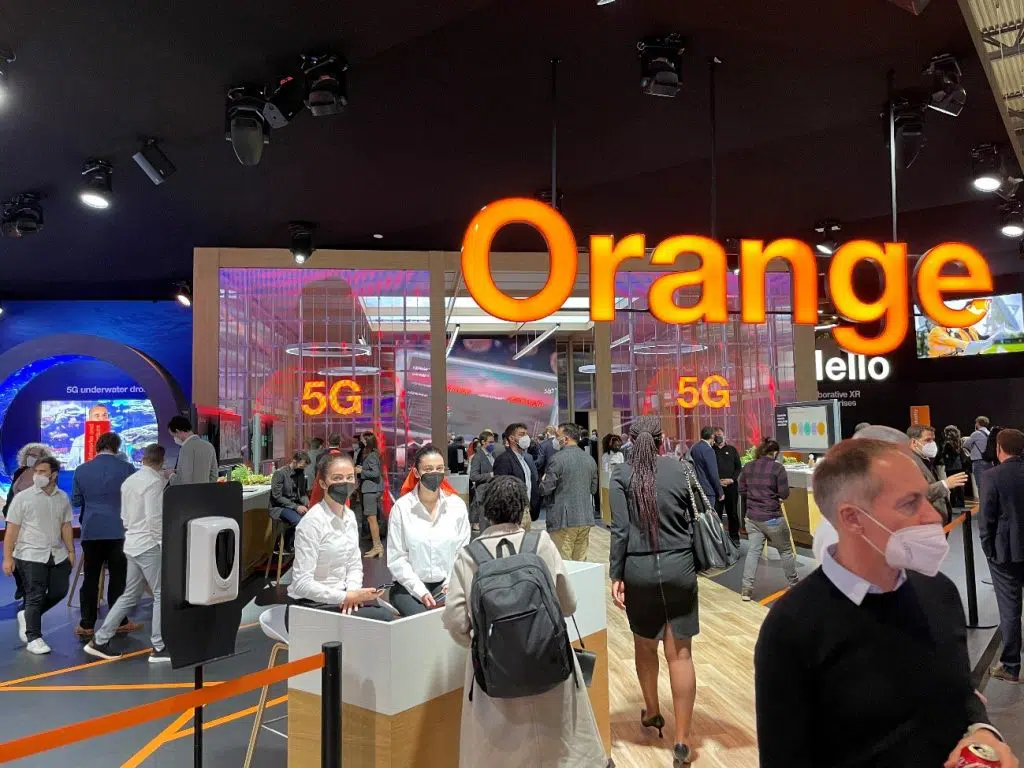 11 – Xiaomi.
The Chinese manufacturer focused its stand on products rather than services Products based on IoT, of course. Telephony, house automation and light mobility as its highlight.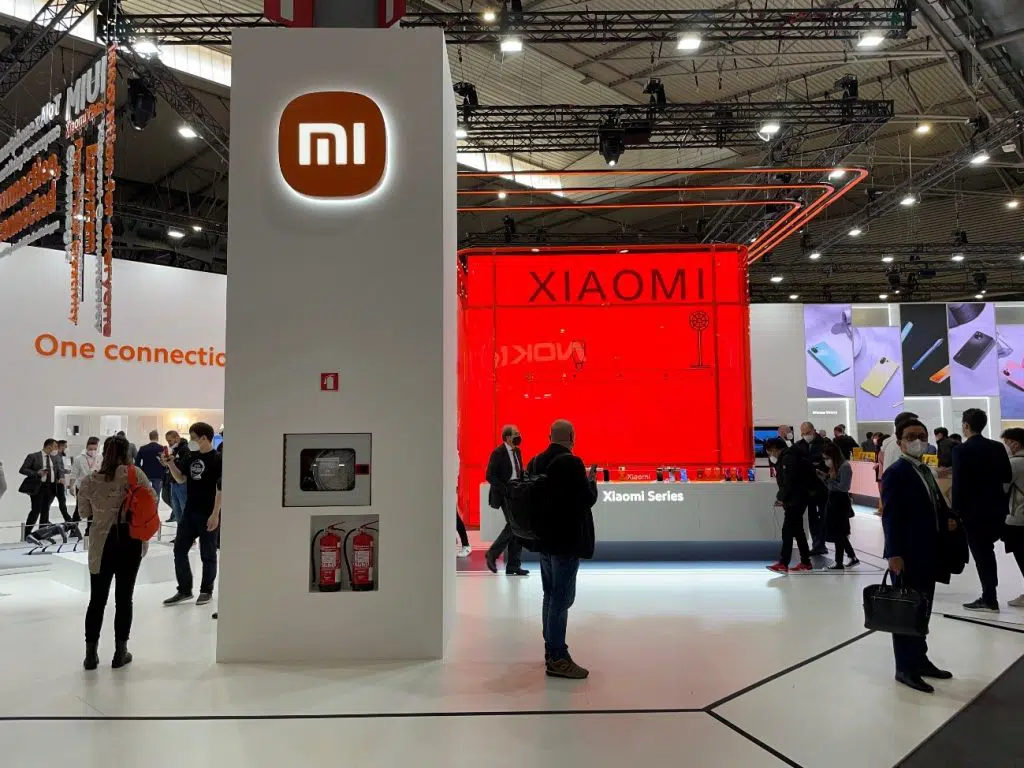 There were many other interesting things to see, besides these 11 that I've chosen; though, as you've seen, all were set in a 5G context, in commodities relating more to services than to products, as had been the case in previous eras. Nobody knows what lies in store for us with the next Mobile; but it's clear that 2022 is the year of 5G and that this technology is going to represent a watershed in how we interact with everyday items that had been offline up to now.