Key challenge for Latin America: reintegrating its economy into the world
An economy, like a building, needs a solid foundation to be sustainable. Latin America surprised the economic gurus with its strong recovery during the first part of the year, although its dynamism shows signs of weakening for the rest of the year. This was acknowledged by the participants in one of the round tables at the 8th Meeting of Multi-Latin Companies, organized by Fundación Iberoamericana Empresarial in Santander, called Economic Outlook for Latin America: Sectorial Aspects. However, these foundations are not yet solid.
In the opinion of Manuel Aguilera, General Manager of MAPFRE Economics, "the economic context for Latin America is not favorable." According to the expert, "in addition to the slowdown in the global economy itself, which is already a handicap, there are particular challenges, such as the end of the commodities rally, lower external demand, and the effects on the real economy of a restrictive interest rate policy and more unfavorable terms of trade."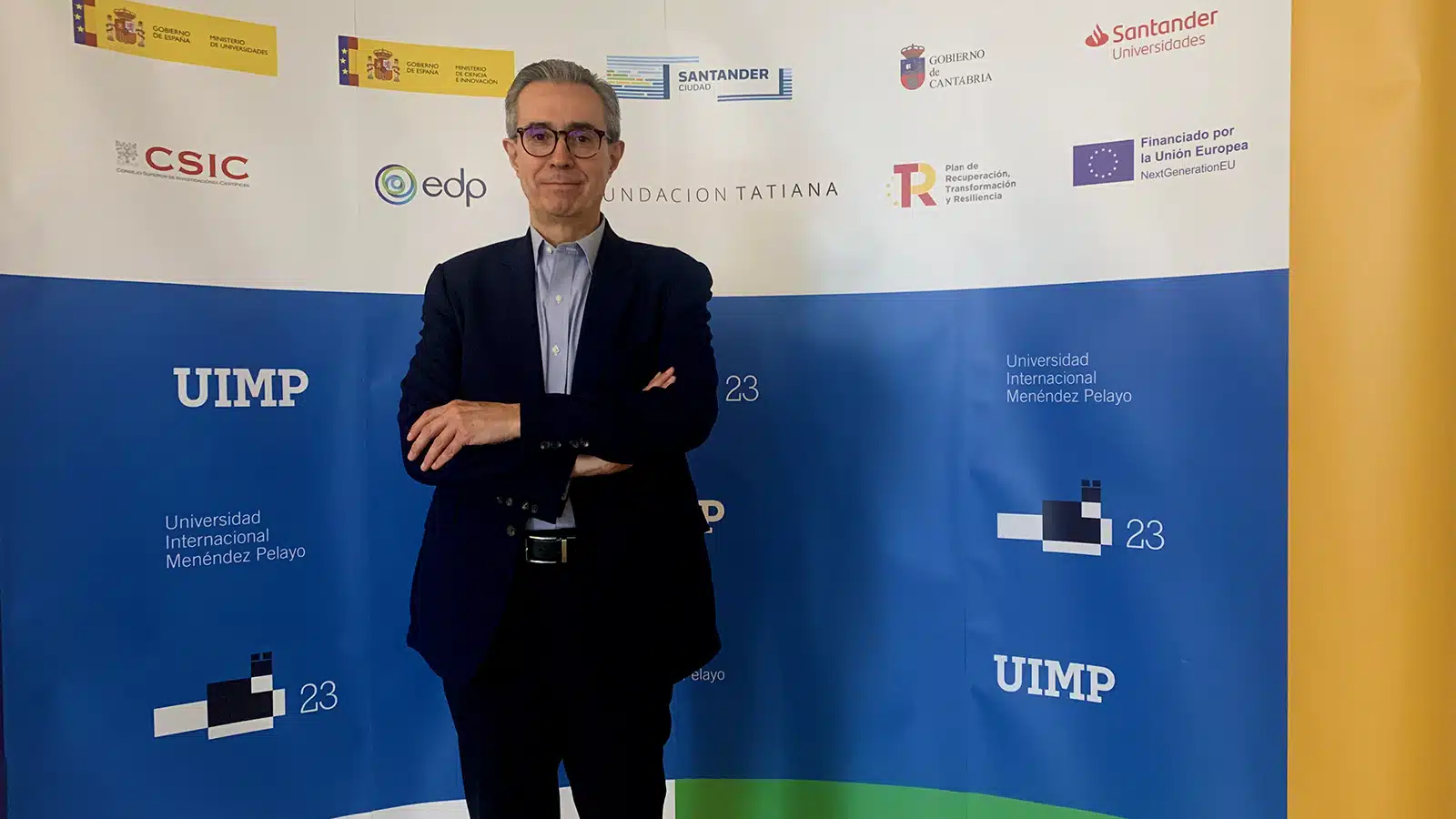 MAPFRE Economic Research expects the Latin American economy to grow by 1.2% in 2023 and 1.4% next year, thanks to some improvements seen in Mexico's economy, which is benefiting from "nearshoring," as well as the momentum of Brazil. This, as Aguilera acknowledged, represents a growth rate close to Latin America's potential. But it is, in turn, half that of the growth forecast for the world economy and a third of that expected for Asia Pacific, excluding China. "One of the main weaknesses of the region's economies has to do with the low level of savings. In its best years, during the first part of the 1970s, gross savings represented 26% of GDP; now it is around 20% of GDP," Aguilera pointed out.
It is precisely this situation that leads some analysts to believe that, unlike what is happening in Europe and at the Fed, the rate hike cycle could be nearing its end. "Mexico is close to the terminal rate, as are Colombia and Peru," said Rafa Domenech, head of Economic Analysis at BBVA. Moreover, the research entity is already predicting reductions in the price of money next year.
What can be done to turn this situation around? Several experts referred to two potential drivers, namely digitalization and the energy transition. Angel Melguizo, partner at ARGIA, recalled that, based on a Google study, Latin America could be 30% richer if it were digitalized. "We have seen increased connectivity in homes and in e-commerce, but little progress from businesses and in Artificial Intelligence, and technology is not being used to address environmental challenges," he added. According to the expert, "digital and green and digital and social have to go hand-in-hand." Other participants agreed: Fernando Cloppet, Head of the Multi-Latin Project for South America at Banco Santander; José Manuel Rodríguez, Director of Public Affairs at Iberdrola; and Diego Mesa, Senior Economist at the International Monetary Fund and former Minister of Energy of Colombia.
However, Aguilera believes that for the policy framework to achieve its greatest effect, we must begin by fixing the basics: fiscal reforms to increase domestic savings and public policies to encourage private, domestic, and foreign investment. But, above all, the economist thinks it is crucial to "reintegrate the Latin American economy into the world as a way of isolating the dynamics of economic growth from governance." In short, greater global and interregional trade integration. In this regard, he recalled how countries such as Mexico are moving closer to the US, while the countries of the South are moving towards China. And what about Europe? "This decade is decisive for redefining how major economic blocs will be integrated at the global level, and Europe is nowhere to be seen," he concluded.
The role of companies as social investors
In this new edition of the Meeting of Multi-Latin Companies, Eva Piera, the Group Chief External Relations and Communication Officer, participated in the round table The Role of Companies as Social Investors: Best Practices. The MAPFRE expert highlighted how important the region is becoming for the Group. "You cannot account for MAPFRE's importance in global insurance without referring to the company's presence in Latin America." In fact, she recalled that nearly 50% of its profit now comes from the region.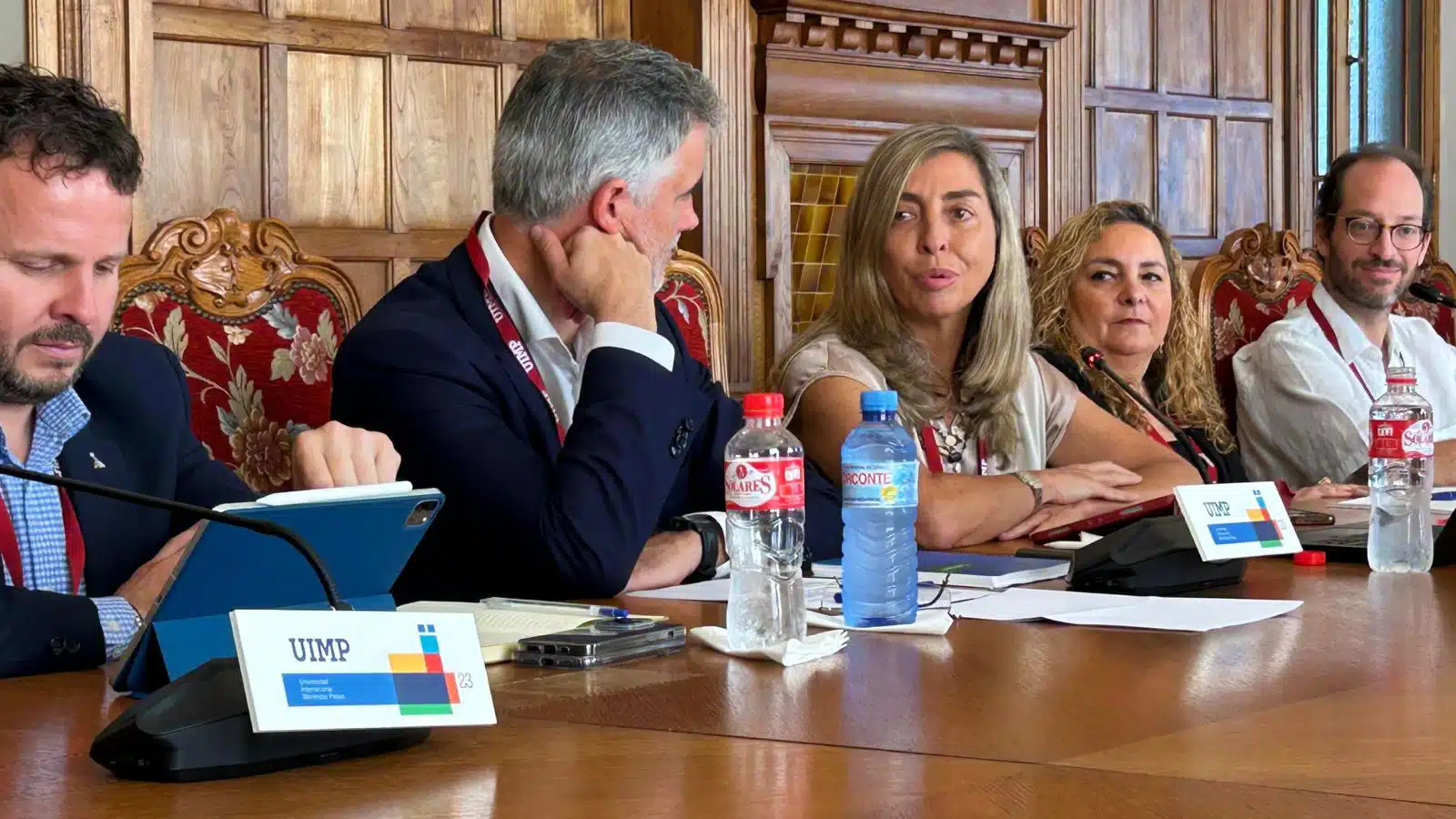 During her speech, she placed special emphasis on MAPFRE's social commitment, not only in LATAM, but also in the almost 40 markets in which it operates directly. "Our corporate purpose reflects what we care about and also our vocation to produce a social return in addition to being financially profitable," she added.
At MAPFRE, as Eva Piera recalled, we promote social sustainability through constant improvement in the quality of employment. Our equality, inclusion, and sustainability policies, and the reduction of all kinds of gaps are global in nature, that is, "we are a Trojan horse in social matters." And she noted that, although we have a plan that works on all three aspects of sustainability, on ESG, "we feel especially comfortable with the S, that is, the social part."
Finally, she explained how MAPFRE also applies all this to the investments and products it markets to its customers. Specifically, she made reference to two projects. The first, MAPFRE AM Inclusión Responsable, a mutual fund that includes companies in its portfolio that have the best policies for the inclusion of people with disabilities in the workplace. And she also named another more recent project: the first pure biomethane fund. This is an Article 9 fund, i.e., one with a social impact, because, among other objectives, we are going to improve the rural environment by focusing on agriculture and livestock farming, and we are going to create jobs. Specifically, we aim to raise 100 million euros in the first phase for the construction and development of between 20 and 25 plants in Spain over a five-year period. In turn, this will generate a total of 70 permanent jobs and 240 indirect jobs.
Also participating in the round table were Montserrat Civera, Academic Director of Planeta Formación y Universidades; Sergio Contreras, Executive Vice President of COMCE; Javier Güemes Pedraza, Director of International Relations of Grupo Social ONCE and Executive Vice President of Fundación ONCE; and Al Wagenberg, Program Director of Bridge for Billions.
RELATED ARTICLES: