Culture transforms us and helps us to build a more humane future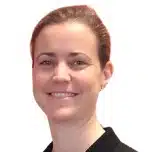 Nadia Arroyo
Manager of the Culture Area of Fundación MAPFRE
History has shown us the transformative capacity of culture to generate and foster spaces open to equality, inclusion and diversity. Culture exposes us to unknown worlds that help us connect with a part of ourselves that we often set aside in the dizzying pace to which we have become accustomed in our daily lives. Culture gives us pause, stirs us, calms us. It broadens and enriches us.
Culture has an unquestionable healing capacity in human beings. Accordingly, over the last two decades, the World Health Organization has increased its research into the effects of the arts on health and well-being, providing scientific evidence of these benefits in prevention and the promotion of health and in the management and treatment of illnesses.
Cultural action is also a tool with great capacity for change and development that contributes to eradicating poverty, offers more opportunities for development, fosters the inclusion of groups at risk and cultural diversity and drives economic growth through the creative industries. This is why the United Nations Educational, Scientific and Cultural Organization (UNESCO) is advocating for the leading role of culture in achieving the 2023 Agenda, despite the fact that to date there is no specific culture-related Sustainable Development Goal. But the safeguarding and promotion of culture are two goals that contribute directly to the achievement of several of them: promoting health and well-being (3), quality education (4), gender equality (5), decent work and growth (8) and reducing inequalities (10).
Fundación MAPFRE has been committed to culture for more than 30 years, offering society direct contact with art and photography. Our fine arts exhibitions display the work of artists and artistic movements of the late nineteenth and early twentieth centuries that represented a cultural revolution at the time. Our photography program offers the public new ways of looking at and thinking about the world through one of the most topical media. When one encounters the works in the gallery, coming face to face with them, the world comes to a halt, silence reigns and we connect with the very essence of being human.
Art is taught, understood or not understood. But, above all, art is to be enjoyed. Culture broadens us, transforms us and enables us to build a more humane future.
RELATED ARTICLES: