"I believe" is the slogan of the new Fundación MAPFRE campaign
New campaign from Fundación MAPFRE highlights the action of thousands of volunteers to improve people's lives and build a more humane world.
"I believe" is the slogan of the new Fundación MAPFRE campaign, which is being launched in 27 countries in Europe, Latin America and the United States, with the aim of conveying the idea that together we can achieve a better world, a more humane future.
This is the second time that the NGO has used the concept of trust as a transformational driver in a global campaign, a value that this time stems from the human strength of the thousands of Fundación MAPFRE volunteers who work every day to lend a helping hand to the most disadvantaged groups and those in vulnerable situations, and contribute to the well-being of people.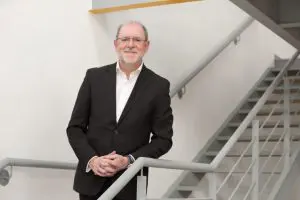 In the words of Julio Domingo, the general manager of Fundación MAPFRE, "our volunteers give of their time altruistically and in solidarity, and their actions have a positive impact in health, education and nutrition, among other areas. They are always present where they are most needed, as in the special emergency campaigns that have been launched in recent months due to the COVID-19 pandemic."
Fundación MAPFRE works tirelessly to improve the lives of the people who need it most. This is its reason for being in society, and it always responds, whatever the circumstances, especially as we have seen, in the face of a pandemic and the wave of hardship that accompanies it. We want society at large to know about this, and to value this response capacity and that of its Volunteers, who are the ones closest to the people who need help and assistance.
Fundación MAPFRE is present in 27 countries to support local organizations and associations that work with people in vulnerable situations who need their basic needs covered, supporting them in nutrition, education, health and access to employment. Our goal is for the world to be more supportive and we know that together we can achieve this.
Fundación MAPFRE, together with its thousands of volunteers throughout the world, is confident that we will be able to achieve this. We believe that it is not necessary to look for another planet, but to make this one better.