Lending society a hand in tracking COVID-19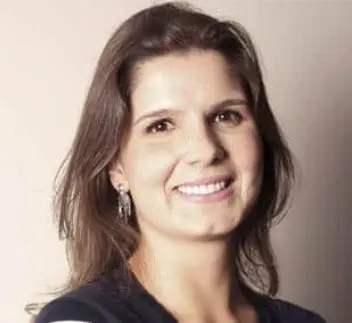 Carolina Circelli
External Relations and Communications — MAPFRE Brazil
One year on from the outbreak of the COVID-19 pandemic in Brazil and we're facing what is arguably the most critical point in combating the disease. The daily mortality rate has reached its highest peak yet and more restrictive measures have been established throughout Brazil. Once again, the nation is urged to maintain social distancing.
The pandemic has united the world in an unprecedented "collective view", where national borders and individual interests become secondary. Big corporations have also played their part and, within their industries (and sometimes beyond), have mobilized to fight the pandemic.
MAPFRE's history is laden with a sense of mutualism and protection, and it acted to protect its stakeholders from the moment the first cases were reported in Brazil. For its employees, this meant security, outreach and trust. While working from home, MAPFRE's 3,000-plus employees throughout Brazil have been given psychological support (also extending to family members) and assistance in identifying COVID-19 symptoms.
For business partners, MAPFRE sought to minimize the impacts of the sudden loss in income. Special conditions were established for policy renewals, vehicle workshops received advance payments, and online refresher and training courses were made available to service providers.
Consumer digital support channels have been enhanced, while Home Insurance coverage has expanded, benefiting individual microenterprises that operating from home. This is in addition to offering telemedicine as part of Life Insurance, ensuring that our insured clients stay safe and socially distanced.
The company was one of the first in the sector to include COVID-19 death coverage in its Life policies, and subsequently for Credit Life and Mortgage Life insurance. It also created the Return to Work Safely website (https://club.mapfre.com.br/retomada-segura/) to support companies that had to adapt their businesses to enable employees to return in person. The MAPFRE Open Innovation (https://moibr.mapfre.com.br) platform has already begun receiving proposals from startups and collaborators aimed at small- and medium-sized enterprises and service providers to help them navigate the complex economic situation caused by the pandemic.
We know that the fight against COVID-19 is not over. For MAPFRE, a company that places trust and protection at the heart of everything it does, mobilizing in aid of its stakeholders has come naturally. The company will continue to lend society a(socially distanced) hand, and is certain that we will all emerge from this crisis stronger, moving toward a better, more trustworthy and safer world.