TRANSFORMATION| 23.10.2020
Architecture rethinking the home: bright, adaptable and open to the world
This is the first of two interviews in which we examine the changes the pandemic has made to our homes and the trends that will characterize different neighborhoods, towns and cities. We spoke to six experts who reflect on the architectural transformation that will take place to help us adapt to our "new reality."
What have we discovered about our own homes, having spent so much time within those four walls?
Héctor Fernández: In general, everyone's taken an introspective yet critical look at the environments we live in — not just our cities but also our homes, to the point that even people who aren't involved in the industry have been reflecting on it. Who hasn't wished for a little more light? The view through the window every day, all the noises, or adapting your home to your work: until now, this reflection hadn't been very widespread, but there's no doubt that it's going to change our homes and cities. It might not happen overnight, but we'll see it in the next few years.
Jesús Donaire and María Milans: Our homes, especially those in modern cities, were not designed or built to be occupied for long periods of time like they unfortunately have been this year. Our modern lives take place in a multitude of spaces in cosmopolitan cities that form part of our nomadic behavior: restaurants are an extension of our own dining rooms; parks, cinemas and theaters are an extension of our living rooms; gyms are an extension of our hedonistic desire to look after our bodies; and hotels are an extension of our bedrooms. That's why it's been so difficult for the lockdown to coincide with our normal way of living. This struggle has made us more creative and helped us to optimize our homes better.
Nathalie Montoya: For architects, this has all been completely new. It's been a huge lesson for us because, just like everyone else, we've suffered the tyranny of our own creations. Being in lockdown has been challenging. Even those who are lucky enough to live in a house with a yard have seen their world shrink to the same repetitive routines. Our entire lives have been confined to our homes, which were once our own private kingdoms. And to our surprise, our homes were not thought out or designed as well as we'd have liked, sometimes feeling small, dark, cluttered, cold and inescapable. The world of commercial collective housing has been stripped back to the basics, revealing the misery that has enveloped the spaces that should be a safe haven for our dreams as human beings — our houses, which Le Corbusier so beautifully described as "[machines] for living in."
Carlos García and Begoña de Abajo: Spending 24 hours a day at home has allowed many people to think about the same issues that architects believe to be crucial factors when choosing where to live, but that the general population had not yet begun to consider: issues such as the orientation of the house itself and the rooms within it; the importance of natural light and cross ventilation; and the value of nature, vegetation and deciduous trees that protect us from the sun's rays in the summer but let them shine through in the winter. Another issue that architecture has historically focused on (but that has not yet had an impact on conventional housing) is the flexibility of the space — the potential for rooms to be adapted for different uses with few changes, even allowing the same room to be used for several different things all in one day.
What rooms have come out on top during this period?
Héctor Fernández: In new home designs, everyone's talking about home offices. It's about homes and rooms being versatile; living rooms, kitchens and entryways that can also be used as offices, for example. In other words, we're not expecting many homes in the near future to have a room dedicated solely to work — partly due to financial reasons, but also because it's not convenient to have several members of the family working or studying together at home. Instead, different rooms in the house must be able to adapt to remote working. So that's why it all has to be versatile, like I said, with house sizes being sustainably managed to make it viable.
Jesús Donaire and María Milans: The most communal areas of our homes—living rooms, dining rooms, kitchens—have become very flexible spaces that can be used for work or exercise in addition to their intended uses. The time we carry out these activities depends on the type of light coming through the windows. We've searched for the best angles and lighting to be seen in when we're using mobile devices, which have been our connection and window to the world. In some cases, we've had time to tidy and get rid of things that we don't need — time that was scarce in our previously hectic lives. The most high-value rooms are those that are well lit, as well as outdoor spaces such as balconies and terraces. How many people have started enjoying their terrace again, after using it as storage space for years?
Nathalie Montoya: The new domestic paradigm has been redesigned by the kitchen, the bedroom, and "wild card" green spaces such as patios, garden terraces, balconies, vertical gardens, or anything whose size allows it to be adapted and incorporated into the home — areas where you can do anything: work, rest, exercise, relax and have fun, whether on your own, as a family or even communally, and which can change and be used over time, including in a pandemic. Some areas that take up space, such as dining rooms and living rooms, are being reassessed and dropping down the hierarchy as we use them less and less in our modern lives, in favor of those where flexibility, transformation and harmony between different activities is key.
Carlos García and Begoña de Abajo: What this situation has done is speed things up. We believe that remote working will give way to new working dynamics that promote balance: working toward a goal, and a combination of home and office working in many companies. This is something that can really change the way we live—and by extension, where we live—because we're suddenly spending a lot more time at home, so there is a need not only for spaces to work in but also for ways to save energy now that we're using more light and heating.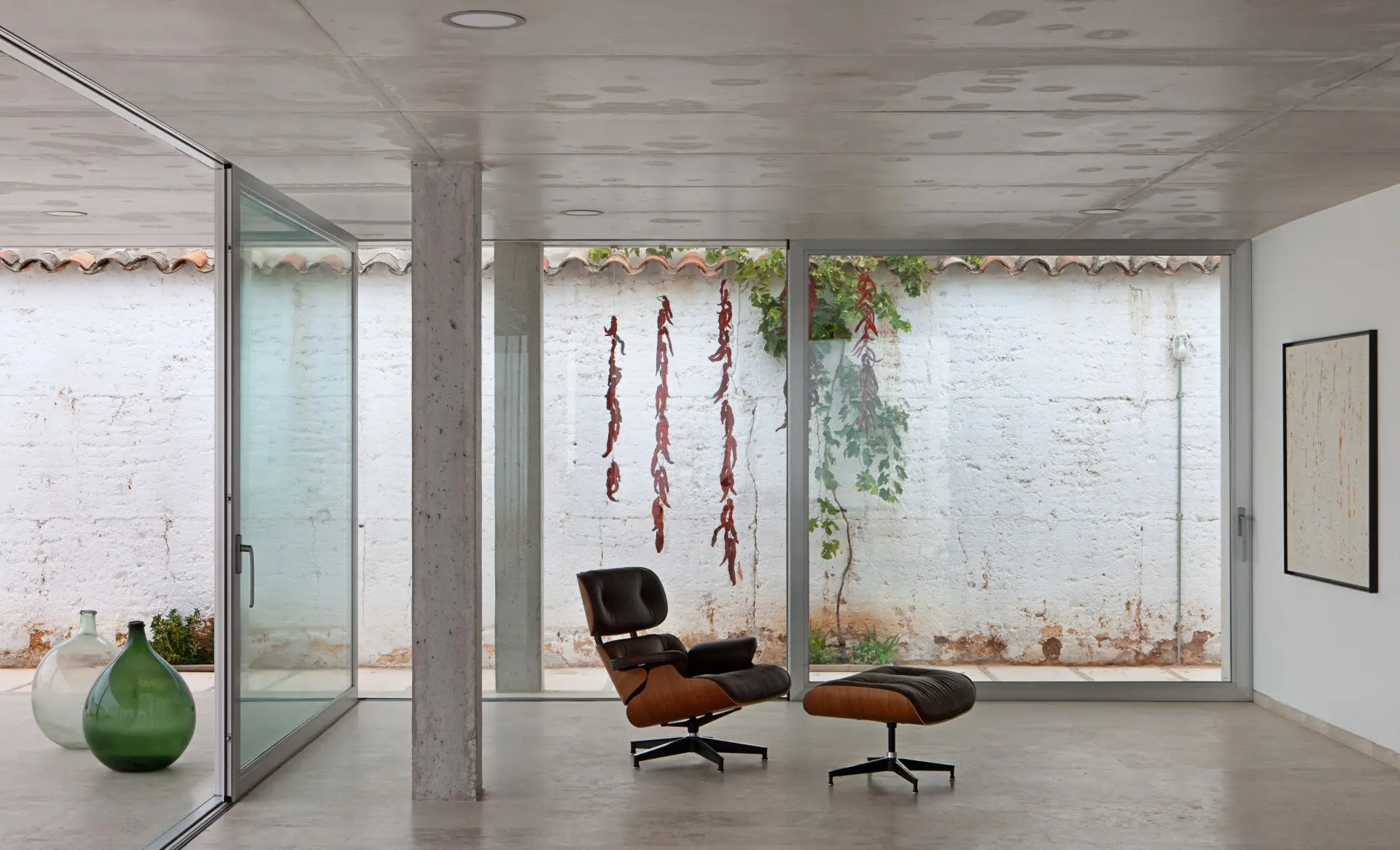 Do you think the house of tomorrow will be more of an office with a kitchen or a shelter with an office?
Héctor Fernández: It's been difficult for us all to adapt to working in a domestic environment. Even those who already worked from home have had to share their space with their partner or children. We've all had to talk over each other or divide up the workspace. This set-up is here to stay and has a lot of advantages, but our homes need to be rethought. Our houses will remain our homes, our refuges, and work will be incorporated into them but won't replace them. Technology can help: it's as easy as closing your laptop and putting it in a drawer to turn what was an "office" back into a bedroom, kitchen or living room.
Jesús Donaire and María Milans: Homes must always be the point of reference. They're our refuge, so definitely a shelter with an office. Homes are our center of gravity where we can disconnect and feel the most comfortable and protected (as with Laugier's Primitive Hut, or the anthropological relationship between humans and their environment). So in that sense, the house of the future will—hopefully—continue to be a shelter into which remote working will be incorporated, playing a supporting role rather than the main character. To do so, we have to impose our own personal and physical limits through architecture and furniture design, as these are our best bet at ensuring that this integration respects our quality time to relax and be social. Houses are spaces that protect us both physically (from heat, cold, rain, etc.) and psychologically (a private space to relax and disconnect), so we have to make sure that workspaces don't completely take over.
Nathalie Montoya: It will go back and forth between those two extremes but will undoubtedly be much more of a garden with a house than a house with decorative plants. Lockdown has highlighted the need to breathe and be in contact with nature, thereby bringing prolific, jungle-like gardens and vegetable gardens to the aridity of high-rises and apartment blocks has become a must-have in new domestic architecture. Greenery is understood as more of construction material — not a modern diorama for contemplation and escape, but an everyday, almost therapeutic material with which you can get your hands dirty and bring tomatoes and basil you've grown from the balcony to the table. However, one aspect that has come into play is the link between our homes and public space — if social contact is "safer" in our homes, then our private sphere must also provide an opportunity for recreation, fun and gatherings among family and close neighbors, filling the gap left behind by parks, plazas, bars and clubs. On the other hand, good architecture still follows basic pillars: light, comfort, flexibility, suitable materials, ergonomics and spatial quality.
Carlos García and Begoña de Abajo: I want tomorrow's houses to have both things: I want them to flexible enough to adapt into a large eat-in kitchen, a great office and a home all in one, without any of the three sacrificing on quality. To manage that, houses have to be freed from their social burden, from this collective notion we have that doesn't actually coincide with how we live on a day-to-day basis; for example, the notion that the master bedroom is the biggest bedroom with two sockets and two switches centered on a wall, and that the bed has to be against this wall; or that the smaller room is the guest bedroom. Do bedrooms really have to be different sizes? Or what about the fact that every living room has a huge dining table that only gets used twice a year for family meals? Couldn't that big table be used for work, get-togethers, or eating with friends or family?
Are people looking getting into a bit of mischief to avoid getting bored of a familiar house?
Héctor Fernández: I don't know a single architect or architecture student who hasn't theorized about this during this period. In my case, I have several sketchbooks full of disjointed ideas about my own house and the transformations I could make.
Jesús Donaire and María Milans: In many cases, we've learned how to be children again and to get more out of our space and furniture. Just as children can "build" a den under a table, as adults, a lot of us have had to play around with what we have to allow for activities that we didn't used to do at home. For example, in Casa Collage, Un Ensayo Sobre la Arquitectura de la Casa (Collage House: An Essay on the Architecture of the Home), Xavier Monteys and Pere Fuertes examine the ways in which we think about our use of different parts of the home, concluding that other uses—even if they appear unsuitable—are simply a form of critique of domestic architecture. Our latest projects aim to enhance the idea of spatial flexibility. So, not only do we look at programmatic changes, but we can also control the degrees of transparency and continuity of uses, leading to interdisciplinarity and the removal of boundaries between public and private spaces. More social spaces or buildings, without barriers. An idea of physical and visual porosity.
Nathalie Montoya: Furniture as a device to transform and refine space is once again a protagonist connecting the scale of architecture and that of the object. So, it's important that we use items that provide versatility and the opportunity to redecorate the space so it can fulfill one or two functions at the same time or provide one or two different uses within the same house: sliding walls, useful walls, built-in furniture and devices such as screens, rails, panels and bookshelves that can divide, transform and make the most of the space in different ways. Removing unnecessary rigid walls that enclose the space, making it dark and meandering, can have a dramatic effect. Coffers in the framework can act as a fertile soil bed, giving us space to grow (surprisingly big) plants, even on high, closed-off floors. Using a selection of local, artisan, traditional and sustainable materials adds a warm, homely feeling to the space. And paint, mirrors and metal details (à la Mies van der Rohe) are an easy and affordable way to make smaller rooms look bigger and brighter.
Carlos García and Begoña de Abajo: To improve homes, facades should be designed with large openings to illuminate and ventilate while also connecting the space more closely to its surroundings, not forgetting energy aspects such as choosing the right orientation and any appropriate protection. As a construction material, wood is also a responsible and environmentally friendly choice due to its reduced carbon footprint. It's important to understand that, in architecture and, in particular, when building houses, the strategic model of the circular economy can be used, starting with refurbishing existing buildings rather than constructing new ones. If we learn anything from this crisis, it should be that health, spatial quality and, most importantly, respect for the environment and caring for the planet are key to preventing future pandemics.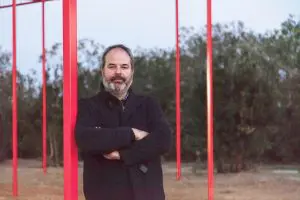 Héctor Fernández Elorza graduated with an Architecture degree from the Higher Technical School of Architecture in Madrid (ETSAM) in 1998, specializing in Urban Planning and Construction, and has been a professor in the ETSAM's Department of Architectural Projects since 2001. Having been awarded an EU scholarship during his training period, he studied at the Technical University of Darmstadt and the KTH Royal Institute of Technology in Stockholm. He is also now a guest lecturer at universities and conferences, and has won several architectural awards.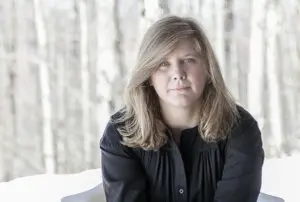 After several occasional collaborations in previous years, Jesús Donaire and María Milans del Bosch founded their studios in Madrid. Both their careers have earned them international recognition, publications and prestigious awards.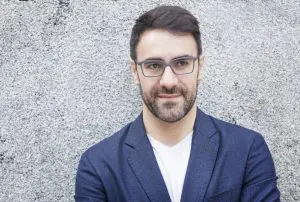 Alongside their professional activity, they teach at the Technical University of Madrid, the Polytechnic University of Milan and the New Jersey Institute of Technology.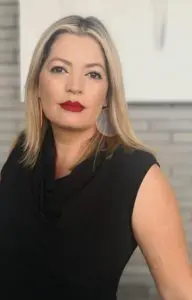 Nathalie Montoya earned both her bachelor's and master's degree in Architecture from the Medellin campus of the National University of Colombia, in addition to a master's degree in Urban Studies from the Polytechnic University of Catalonia in Barcelona. Since 1996, she has been an associate professor at the National University of Colombia and director of the Grupo de Estudios en Arquitectura y Urbanística (Architecture and Urban Planning Study Group). She was also included in Colombia's XVI Bienal de Arquitectura (16th Biennale of Architecture). She is the co-founder and partner of her own studio, ML Arquitectos, which has earned her several awards, as well as a speaker, lecturer and guest lecturer at various universities.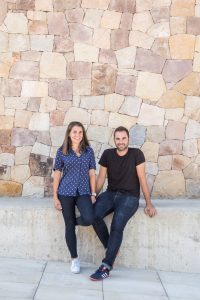 deAbajoGarcía is an architecture studio established by couple Carlos García Fernández (1982, Cangas del Narcea, Asturias) and Begoña de Abajo Castrillo (1986, León), The studio was founded in New York in 2013 and is currently based in Madrid. Having studied at the Higher Technical School of Architecture in Madrid (ETSAM), they both received Fulbright scholarships from Columbia University in New York, where they each earned their Master of Science degree in Advanced Architectural Design. In addition their professional life, they both work as professors and researchers at the Technical University of Madrid.