SUSTAINABILITY | 2021.06.09
Fundación MAPFRE allocates over one million euros to alleviating the impact of Covid-19 in Brazil
It has kicked off several projects to support 8,500 female entrepreneurs and boost 160 small businesses. Fundación MAPFRE has extended this year its extraordinary budget in Latin America to 10 million euros to help combat poverty and social exclusion.
Fundación MAPFRE has approved an extraordinary budget for 2021 in order to tackle the emergency situation and socioeconomic crisis that Brazil is experiencing in the wake of COVID-19.
This aid is part of a total provision of 10 million euros for Latin America, which will be used by Fundación MAPFRE to undertake a total of 55 projects, through which it hopes to help over 200,000 people.
In Brazil—the largest country in Latin America—the organization will carry out various activities to help reduce malnutrition and social exclusion, and to promote employability, education and entrepreneurship. These activities will be developed in collaboration with the organization's network of volunteers and social organizations, such as CREN (Centro de Recuperação e Educação Nutricional — Center for Nutritional Recovery and Education) IRME (Instituto Rede Mulher Empreendedora — female entrepreneurs network institute) and Instituto Generando Halcones, among others.
Fundación MAPFRE will contribute to the economic recovery of vulnerable individuals, placing special focus on women, who have the worst employment figures, earn lower salaries and, in many cases, have insufficient income to feed their families.
In Brazil, in collaboration with IRME, project Ela Segura has launched, having been granted over 590,000 euros. The project consists of providing technical training to 2,500 of the 50,000 women chosen to take part in the project and offering support to 160 small businesses that not only serve to support their families, but also to break cycles of violence, empower women and raise their visibility. Another project that has kicked off is Coronavirus contra la pared [Coronavirus against the wall]. With a budget of half a million euros, it is offering training to 6,000 women living in favelas, who currently have little income. The three-month courses, offered in collaboration with Instituto Generando Halcones, aim to teach women everything they need to know in order to start a small business, as well as explaining their social rights and boosting their self-esteem and confidence, which is of special importance given the emotional impact of the pandemic.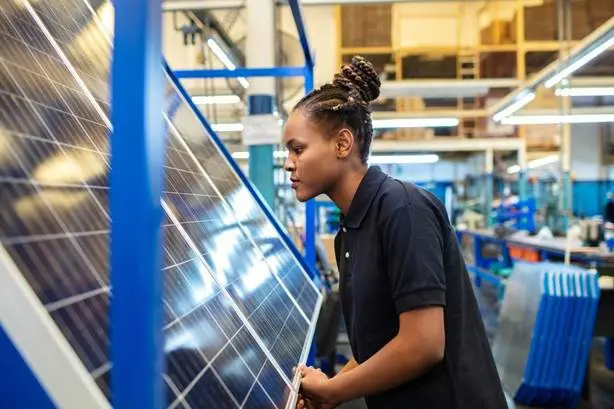 The COVID-19 pandemic will bring about an unprecedented food crisis affecting more than 85 million children in Latin America, according to the FAO. In Brazil, Fundación MAPFRE has started a pilot experiment in the Alagoas favelas in northeastern Brazil, which aims to improve the nutritional status of 500 children under the age of 6. The project, which has been allocated 200,000 euros, is being carried out with CREN, a small, local social organization that has been collaborating with Fundación MAPFRE on international social projects for two years.
Inclusion and disability: protecting your rights
Integrating people with any type of disability into the workplace is another objective that Fundación MAPFRE set itself for 2021. These people, who are among the most affected by the pandemic in Latin America, live in places where there are hardly any social programs to help them. In this sense, Fundación MAPFRE will be carrying out activities in Brazil to bring job opportunities to people with disabilities.
Antonio Huertas: "No one can stand in the way of solidarity"
"We hope things will change and for the better. No pandemic is going to stop us from keeping our commitment to social progress," said Antonio Huertas, President of Fundación MAPFRE, who referred to this extraordinary provision of 45 million euros over two years as a "plan aimed at saving as many lives as possible and protecting the most vulnerable in society and those fighting coronavirus on the front line." He also noted that the Foundation, which in 2020 had suffered its "greatest challenge" since being established 45 years ago, is also supporting research and helping prevent the social consequences of the virus from increasing the effect of poverty and inequality, thanks to the help of its volunteers, who will help them again in this endeavor. "When it comes to solidarity, once the ball gets rolling, there is no stopping it," he said.