MAPFRE launches new office concept in the Dominican Republic
This is the first MAPFRE office in the Dominican Republic to offer customers both health insurance and general insurance products and services in the same establishment.
It represents a step forward after our acquisition of the health insurance company ARS Palic in early 2020. Now, MAPFRE Salud ARS, the former insurance company's new business name, has become a benchmark on the Dominican health market thanks to its high service standards. It earns nearly 200 million euros in annual premiums and has over 900,000 customers. With this operation, MAPFRE has consolidated its position as one of the top insurers in the country, with close to 350 million euros in annual premiums.
Andrés Mejía, executive chairman of ARS: "We are convinced that great things come from joining forces, and this space for collaboration between the two companies strengthens our product line and benefits our customers, making it easier for them to access comprehensive insurance for all their assets"
With their top executives present, the companies MAPFRE Salud ARS and MAPFRE BHD Seguros introduced a new office concept to the main insurance brokers in La Romana where customers and stakeholders can access all the services and products that we offer in the country, in a single space.
Zaida Gabas, CEO of MAPFRE BHD: "This action marks the beginning of a new stage for MAPFRE in the Dominican Republic, in which we'll consolidate our purpose of offering the widest range of services, with the best quality and customer care, this time in a single place"
Zaida Gabas, CEO of MAPRE BHD Seguros, and Andrés Mejía, executive chairman of MAPFRE Salud ARS, led the meeting, which included a tour of the spacious, modern facilities.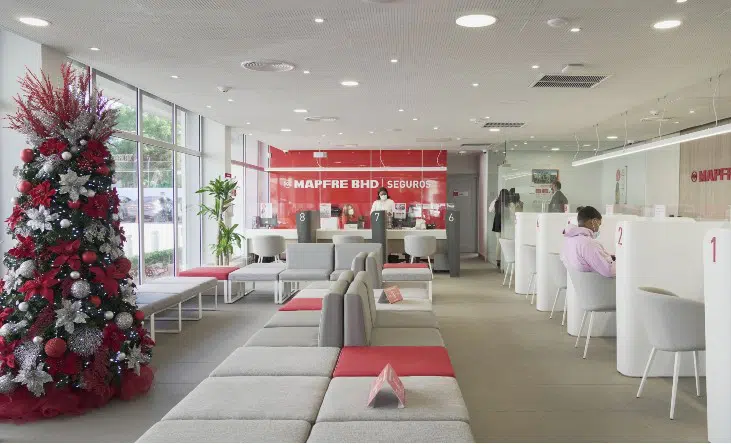 A health risk manager with more than 50 years of experience on the market, its purpose is to improve the quality of life of Dominicans. It recently became part of the MAPFRE Group following an agreement between this multinational insurance company and the BHD León Financial Center.
MAPFRE BHD provides the Dominican insurance market with comprehensive, competitive and specific solutions for each of our clients' needs, properties and assets, with the highest international standards of quality and service.