Investigating how autonomous vehicles behave to make progress with a new form of mobility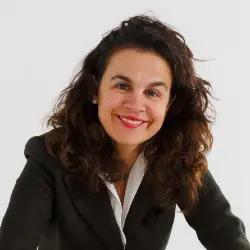 Autonomous vehicles will represent significant economic and social progress. The insurance industry, like so many others, will be greatly affected by the advance in autonomous driving technologies.
MAPFRE, through CESVIMAP, its R&D center, the Carlos III University in Madrid and the INSIA (Instituto Universitario de Investigación del Automóvil —University Institute of Automobile Research) of the Technical University of Madrid, are researching autonomous vehicle technologies for the insurance industry.
It is difficult to identify and predict the costs associated with this new paradigm. More efficient and safer sensors will reduce costs associated with accidents and victims, but those related to installing and repairing these complex devices will increase.
This project, which we have been working on since 2018, involves two of Spain's most prestigious universities with departments specializing in artificial vision and vehicle automation. The research has received international awards, having won second prize in the Dubai World Challenge for Self-Driving Transport.
Some particular aspects which have been developed and tested include the use of computer vision to perceive surroundings, vehicle-to-everything (V2X) communication capabilities, localization and human-machine interaction. Public demonstrations, technology tests and so on were carried out with an electric Mitsubishi iMiev equipped with different sensors, computers and communication devices to control and interact with the surrounding environment.
The research studied localization and the simulation of surroundings — given that it was not possible to test the vehicle in real traffic and driving conditions, an environment was created using models to simulate road networks with multiple lanes, pedestrian crossings, speed limits, pedestrians, cyclists and other vehicles in a digital environment, representing standard traffic and real driving conditions.
Finally, we will assess the capability of these systems in real driving environments and study new ways of communicating with pedestrians.
The aim is to establish the risks and aspects with a significant impact on MAPFRE's relationship with its clients in order to adapt products to new circumstances.
The prestigious scientific journal Applied Sciences published this autonomous vehicle research in the article entitled A Research Platform for Autonomous Vehicles Technologies Research in the Insurance Sector. Over more than 20 pages, Applied Sciences thoroughly explains the risks of autonomous driving with respect to the insurance sector, the knowledge of the environment and the interaction of users that we are working on.