"My inspiration comes from being able to help someone who is sick return home safe and sound to their family"
Wellington José Gomes Alves (Brazil) never lost confidence that his future could change. As a teenager, he cut sugar cane with his father so he could continue with his studies and eventually he became a doctor. He is one of the protagonists of our new digital campaign,
"We believe in you. Do you?"
, which features a cast of real people who reached their goals thanks to their own effort and the unconditional support of their trusted support network.
How exactly did your parents instill in you the confidence and desire to study so that you could have a better future?
Through their words. My parents had no formal education. Both of them were illiterate, but they said that you had to study if you wanted to change your life. And so that sparked the flame within me, to change not only my life, but theirs too.
What was it like to live a childhood so full of sacrifice, working very physically while also trying to live life as a child?
When I was a child, we had a lot of difficulties at home. As the eldest son, I had to help my parents in any way I could – fishing, picking fruit, finding root vegetables to eat with the fish, and I also had to cut sugar cane with my father to make some money and pay my exam registration fees.
How was your confidence tested along the road to becoming a doctor?
When I was awarded the scholarship and had to move to a big city, there was no way I could fish or find fruit in the forest anymore. My father couldn't send me money and my mother had already passed away, but I'd made a promise to her. So even though I sometimes went hungry or had to sleep on the floor, ask a relative if I could stay at their house, or walk long distances to study, I never once thought of giving up. Because I always believed that things would turn out for the best. All effort is rewarded in the end.
What would you say now to someone with limited resources who wants to transform their life?
Don't quit. Life is full of surprises. People recognize and respect determination – when they see someone really trying their hardest to get ahead, they want to reach out and help them. Some of my teachers, seeing the effort I was making and realizing that I wasn't eating at lunch time, began to bring food to share with me. Another offered me a bag full of groceries; the principal gave me a mattress to sleep on. So, you know, don't give up: there's always a solution.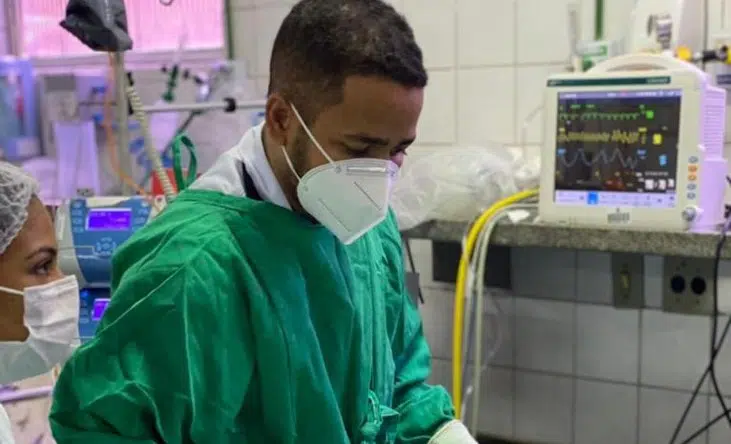 At a time when science and the commitment of health care workers around the world has been under the spotlight like never before, what does your profession inspire you?
It inspires me even more to help others. I look at each patient as if they were a member of my own family. I help them to the best of my abilities, just like I would like to be helped myself. Public health services in my country have always been undervalued, but there are truly wonderful professionals here and that's what makes the difference in the service delivered in the end. My inspiration comes from being able to help someone who is sick return safe and sound to their family.