Fundación MAPFRE provides entrepreneurship kits and training to 200 female heads of household in Colombia
In collaboration with the NGO Terres des Hommes, it has donated more than 200,000 euros to teach women how to manage a business so they can succeed and achieve a better future.
Fundación MAPFRE, in partnership with the NGO Terres des Hommes, is carrying out a project in Colombia's North Santander department, in the municipalities of Puerto Santander, Villa del Rosario, Tibú and El Tarra and in the city of Cucúta. The objective: provide training to 200 female heads of household, strengthening their skills to run businesses that will allow them to earn an income and improve their lives.
The country's female unemployment statistic is worrisome: according to the National Administrative Department of Statistics (DANE), last year the population of employed women shrunk from 9.22 million to 7.79 million, and the gender gap widened.
In the North Santander department, only three in 10 rural women have a job or are seeking employment in a context aggravated by the pandemic and border and safety conditions that complicate the reality faced by many families. A high percentage of the Venezuelan and Colombian migrant population is concentrated in this area and suffers from situations of overcrowding, poverty, violence and exploitation.
To help these people take a step forward, Fundación MAPFRE has delivered 40 entrepreneurship kits with the basics that they need to start their own businesses: beauty salons or handicraft sales, providing them with livelihoods that will positively impact their families and indirect beneficiaries. A total of 900 people in a vulnerable situation will have a chance for a better future.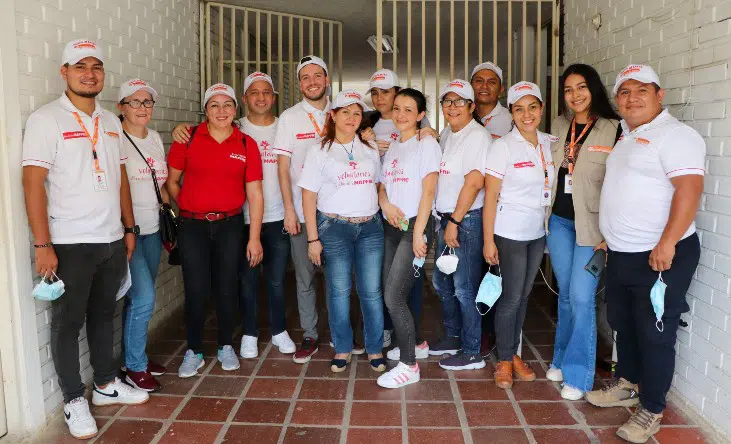 This activity involves not only organizing learning workshops and delivering kits, but also supporting and monitoring the sustainability of these actions, which aim to give these women a decent means to earn a living.
In Colombia, the foundation also works to reduce malnutrition and social exclusion, to help visually impaired persons join the workforce, and to purchase the necessary medical supplies to fight the pandemic.
Fundación MAPFRE approved an extraordinary budget for 2021 to address the emergency situation and socioeconomic crisis in Latin America as a result of COVID-19, with a total provision of 10 million euros.
Related articles:
Fundación MAPFRE allocates over 800,000 euros to alleviate the impact of COVID-19 in Colombia 
Colombia allocates 355,000 euros to Intensive Care Units