The potential for Life insurance in Mexico
Jesús Martínez Castellanos
CEO of MAPFRE's LATAM North Regional Area and MAPFRE MÉXICO.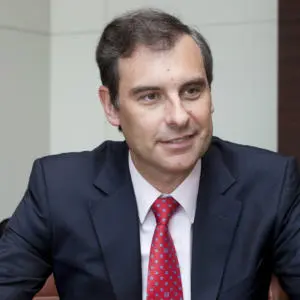 There has been much talk about the potential for insurance in the Mexican market, due to the low penetration rate compared to more developed markets. We can identify the reasons why it hasn't grown more, but observing market performance, there has in fact been real growth (even tripling in the period 2008-2018).
So what does the market need? This sometimes comes down to two questions. How do we adapt products and coverage? And how can the environment be improved so that Mexicans choose Life insurance as a savings instrument? Answering the first question, we can take a look at the Life insurance catalog in Mexico and see that substantial progress has been made in offering Life-Protection, Life-Savings and Life-Investment insurance products, and also that the vast majority of them enjoy tax benefits for the insured. Lagging somewhat behind these are pension annuities, which should gain some ground when those who entered the new regime introduced in 1997 begin to retire.
However, perhaps the most relevant question is the second one, which relates to how the environment can be improved with public policy that promotes savings or regulates instruments that boost the various developmental facets of Life Insurance. For example, in the latest study prepared by MAPFRE Economics, we can see that instruments such as the pension mortgage are only regulated in Mexico City and the State of Mexico; or that universal Life products have made little inroad compared to the United States, where this product has been widely used since the 80s.
In contrast to automobile insurance, where public policy should look to enforcement and mandatory use, for Life insurance to grow in Mexico, excessive regulation of insurers must be avoided. The applicable measures should be prudent and competition must be encouraged. Public policy should aim to link Life insurance and the complementary pension system framework. Lastly, although there are already various tax incentives in place in Mexico, awareness of these on the part of the public should be reinforced so that people know about them in more detail and take full advantage of them through a financial protection system that adapts to their lifestyles.
Another element to consider in the continued development of Life insurance is ensuring that there is a bigger pool of specialized professionals capable of advising properly on these matters. At this time, the number of insurance agents per 10,000 inhabitants is very low compared to more developed countries. The work of the insurance agent and advisor must be further professionalized and valued as they can be a catalyst for the growth of these savings instruments.
The insurance market in Mexico is very solvent, which gives people a sense of confidence and security when they are taking out insurance. This applies particularly to Life insurance and every effort should be made to ensure that this continues. There is a lot of room for growth in this market and those who wish to assure their futures can make substantial savings.