SUSTAINABILITY| 14.06.2022
Big Data's opportunity to improve road safety and sustainability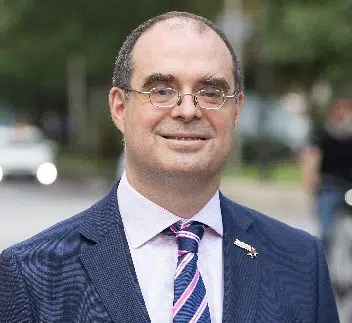 Jesús Monclús
Accident Prevention and Road Safety Manager at Fundación MAPFRE
Let me begin these observations with an experience of my own. About a year ago I was driving to work along Paseo de la Castellana in Madrid. It was around 7 o'clock in the morning and still dark. I had already activated the smart speed control system, which keeps me from going over 50 km/h on that stretch of road. In a matter of seconds, I was overtaken by a private hire vehicle, a taxi, and, most surprisingly, a bus, all of which were going significantly faster than I was.
All most likely had a fleet management system which, among other data, could provide information on their driving speed. All drove with some form of administrative license, or, in other words, they also had, or could have had, some type of certification that publicly endorsed their safe driving behavior.
The impact on road safety that small, or not so small, instances of speeding have in urban environments should not be underestimated, not to mention the "bandwagon effect" that faster-moving vehicles impose on others, the harassment that those of us who try to respect the limits often suffer, or the stress that some customers of these types of mobility services go through when we have to ask, and often insist, that drivers follow the speed limit. The last driver I asked to slow down understood precisely the opposite, that he should "take it to the limit," before quickly going 80 km/h down a city street. He then explained to me that he had misunderstood, as it is normal for customers to say that they are in a hurry and to drive as fast as possible. In short, the market reacts to the demands and expectations that we, the customers, have. Let us not forget that, at the end of the day, it is the customers who dictate the offer.
These new types of mobility are shared, connected, smart, and based on Big Data, and they come with a huge opportunity to improve the safety of mobility, starting with speeding.
The number of vehicles connected to smart grids, either through their own data collection systems or through simple "how is my driving" apps, is now in the hundreds of thousands and probably even millions. Most vehicles belonging to fleets (public and private), public transportation vehicles (including taxis), private hire vehicles, carsharing vehicles, etc., all have geolocation tools and the option to track an array of driving parameters. Meanwhile, the vast majority of new vehicles registered in recent years are equipped with connectivity and the capacity to collect a large amount of data and share it with their manufacturers or with partners with whom the manufacturers have cooperation or sales agreements.
Nowadays, with minimal on-board hardware or a simple app installed on the driver's smartphone, it is possible to obtain highly valuable information on vehicles, such as:
Average distance traveled, including start and finish locations
Duration, including start and end time
Average and momentary speeds
Other parameters such as acceleration, braking, sharpness in turns, etc.
Location of black spots with higher rates of speeding, acceleration, braking, etc.
This type of basic data is, without a doubt, fundamental to driving and travel safety. For example, black spots where hard braking occurs or where speeding is most frequent can be precisely located to implement awareness actions, enforcement, and other road safety initiatives such as placing more signage, removing visual obstacles, etc.
What's more, the social opportunity for improvement also extends to the economy and sustainability. Artificial intelligence applied to improving efficient driving can help to reduce energy consumption and dependence and to develop mobility that has a lower environmental impact and is more sustainable.
Fleet management companies, including carsharing companies, are the first in line to help their customers to be better, safer drivers and, in general, to curb costs resulting from sub-optimal use of their vehicles. We know that virtually all of them are looking into new technologies and pilot projects. New artificial intelligence technologies, which, in our opinion, have reached a sufficient level of development for progressive deployment, can be used to classify drivers into three main groups: malicious users who misuse vehicles inappropriately or dangerously; "extra-careful" users who, because of their personality and careful nature behind the wheel, should serve as an example to everyone else; and the vast majority, among whom I include myself, who we could call "average" drivers and who can always be helped to become even better, more eco-friendly, and safer users.
At this juncture, we have two options: take advantage of all this valuable information to improve road safety or, on the contrary, continue on like ostriches with our heads buried in the ground. On a side note, I read that it is not that ostriches stick their heads in the ground for no reason—something their predators would no doubt welcome—but that they are frequently rearranging their eggs inside their nests built in the ground. Ostriches get a bad rap.
You'll have to forgive me; I get easily sidetracked. Our key proposal is that all public mobility service vehicles, car rental and carsharing companies, leasing companies, private hire vehicles, taxis, public and private fleets, etc., that have the technology to do so, use their mobility data to help their drivers, employees, and customers to comply with the rules and, as a result, to improve road safety when driving. We already know of cases where workers or customers have thanked the companies for having done so. This represents not only a clear opportunity, but also a basic social responsibility.
At Fundación MAPFRE, we are optimistic; as our latest slogan says, we trust in responsible people, companies, and administrations, and we trust in the future. That is why we aim to make connected cars a tool for improving road safety. And they certainly can be. If we consider the lower average age of these vehicles, their lower environmental impact, as many are electric (totally or partially), and how they use information as a guide for responsible and safe driving, helping us to polish our small (or large) defects as drivers, what more could we ask of them? The first step would probably be to offer connected car users the option of "enrolling" in incentive-based driving mentorship pilot programs as a way to demonstrate the value that connected cars have for drivers, companies, and, ultimately, for society.
I will end with a quote borrowed from a discussion with one of the leading carsharing companies in Spain: "we must go beyond simply knowing the statistics; we must be capable of influencing them, and help to make new mobility more modern and, above all, safer."