Smart Cities? Yes, but in a different way
The deployment of projects that boost innovation in cities has grown nonstop in the last decade, but the results are slow to come due to the importance given to products over people and their actual needs.
Over the last decade there has been a lot of talk about
smart cities
and today it is still a recurring theme, as many urban planners believe that the use of new technologies is key to the proper development of cities. This is the only way environments will become better adapted to the actual needs of people, more resilient to any adversity—the
coronavirus pandemic
is a good example of this—and more
environmentally friendly.
However, more than ten years after the term smart cities started to become popular, it is worth wondering whether the path traveled has been the most appropriate or, on the contrary, there is still much to correct so that the objectives are more feasible.
That is precisely what they have done in the Massachusetts Institute of Technology's MIT Technology Review, specifically in an article written by Jennifer Clark and titled "What cities need now. Smart cities haven't brought the tangible improvements that many hoped they would. What comes next?"
A testing ground for smart cities
The article comments on the evolution of the
smart city
concept and concludes that the development has not been the right one. Several reasons are given for this, although the main one is that the technological companies in charge of installing and being the precursors of this evolution "focused on selling their products instead of improving the cities." After all, this was an area that needed to be explored as it had been at other times in history, with the arrival of new materials and
innovative transport
.
This has turned cities into real testing grounds where innovative and even revolutionary solutions have been launched, that have fallen far short of fixing the main problems that big cities currently have. This is not to say that there are no examples of how technology has improved the quality of life in some cities, as certain populations have experienced extremely positive change.
Smart mobility, as a way to address the problems of urban transport, is a key aspect in smart cities and will improve the quality of life of its residents. CESVIMAP, the Center for Experimentation and Road Safety at MAPFRE Open Innovation —and one of the pillars on which innovation is based in the insurance company—has been investigating autonomous vehicles since 2018. Currently, it is leading a pioneering initiative to reduce the failures of situational awareness technologies in these driverless cars.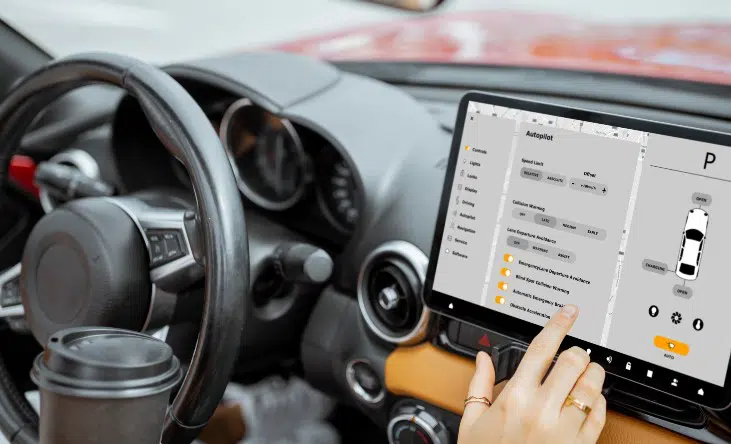 The feeling that has remained in the last decade has been similar to that which has occurred in the daily lives of many people who have the economic and social capacity to access the latest technologies: "I have to get onboard even if I don't know what I'm doing."
That is precisely what has been done in numerous cities, which have been dragged by a "trend" that was going to be able to fix the main problems that haunted its inhabitants, such as public transit, broadband access, the availability of affordable housing, or air quality, which continues to deteriorate.
And it is precisely in this that they stop at MIT, where, while technology can be a great ally for achieving the goals of smart cities, the human factor and other elements such as politics and economics have to lay the foundations on which to develop the necessary evolution.
Main problems faced by smart cities
In this sense, the main problems faced by smart city projects in the last decade can be summarized in the following points:
Most of them have been targeted at very specific segments where citizens have become users, rather than focusing on the creation of city-wide solutions.
In many cases, local idiosyncrasies have not been taken into account, opting for standardized formulas that, although in some cities have worked, in others, they have not "fit" the population very well. Obviously, this fact clashes with the need that any large company has to create unique solutions on which to base the projects launched in each city.
Not enough citizen participation has been taken into account, rather they have been considered clients of these new technologies.
In numerous projects, the fabric intertwined over the decades and even centuries was circumvented. Cities have their own "life" and you can appreciate the passage of time in their oldest streets. This aspect has also been overlooked, taking a step that, while certainly necessary, that was not based on the past.
Thus, with the COVID-19 pandemic, a large number of weaknesses in cities that were already beginning to be called 'smart' came to light. And, as indicated in the article cited above, the usefulness of pilot projects "began to decline sharply as people avoided high-traffic areas."
In this new scenario, where it has been noted that technology companies must stop thinking about selling products and focus on the actual needs of people, the main challenge will be to return to the origins and respond to the
essential elements of a smart city
:
Achieving global connectivity, so that any device can connect to the Internet to share information.
Proper use of the huge amount of data generated and an adequate use of them to make cities more habitable.
Taking into account the local reality, responding to the needs of communities, and addressing the interests of people.
Working towards sustainable environments, in which technological improvements can help, but where social action and awareness must go hand in hand.
Hundreds of urban planners around the world agree that we are at a crucial moment in the wake of the pandemic that has turned everything upside down, as it is time to take the necessary steps to rethink cities. This will require the development of environmentally friendly means of transportation, improved access to decent housing, and a halt to urban overcrowding. All this will be easier with technology; that is, creating real smart cities where people are more important than products.