Climate change and ultra-processed food:
the main threats to children's health
No country in the world provides the health conditions or climate that children need. That is the overwhelming conclusion of a joint report by the WHO, UNICEF and the scientific journal The Lancet, which brought together 40 international experts in children's health.
The report, A future for the world's children?, reviews the main aspects of children's health and puts climate change, the ecological crisis and certain harmful commercial practices under the lens.

The authors of the study have highlighted the impact of global warming on the well-being of young people. If current projections are confirmed and global temperatures rise four degrees by 2100, the impacts for the world's children—which include the spread of new diseases, heatwaves, malnutrition and rising sea levels—will be devastating.
Furthermore, some advertising campaigns, described as "insidious" by the authors of the report, encourage young people to consume ultra-processed, sugary products, as well as alcohol and tobacco. Childhood obesity rates have increased elevenfold, from 11 million in 1975 to 124 million in 2016, a fact that is difficult to ignore.
"The life and health of children is at risk," explains Helen Clark, former Prime Minister of New Zealand and Co-chair of the Lancet Commission, who invites all those involved to make a clear commitment to sustainable development and protection for children. Moreover, she claims that "we do not understand the magnitude of the threat we face or the speed at which it is developing." In the same vein, WHO Director-General Tedros Adhanom insists that: "No country is doing enough. We can do more and we must do more."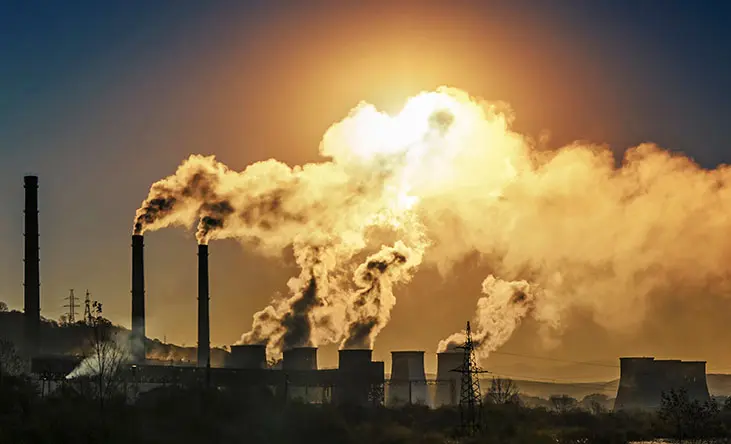 "The most developed countries are not the healthiest"
The commission of experts stressed that no country is taking sufficient measures. On the one hand, the richest nations are the biggest contributors to climate change and poor air quality, since they are the biggest polluters. On the other hand, poor nations have the greatest difficulty in ensuring the well-being of their children.
In this regard, the report provides an international child flourishing index. To develop this indicator, which analyzes information from 180 countries, elements such as child survival and children's levels of education and nutrition were taken into account, along with greenhouse gas emissions and other factors related to sustainability. The combined study of these elements (the protection of children and the planet) yields a paradoxical conclusion: The most developed countries are not the ones that best protect children's health or the planet that they will inherit.
To put a stop to this situation, the commission calls on governments, international organizations and civil society to take urgent measures, including reducing carbon emissions, developing new policies to protect the health of minors, regulating harmful commercial practices and making firm commitments to sustainable development.