The challenge of promoting financial education in the situation of today
Only a good level of knowledge will make it be possible for many families to face an economic crisis like the current one.
The situation of millions of families around the world has changed dramatically in the last year due to the COVID-19 pandemic, causing not only a public health crisis, but also wreaking havoc on the economy.
The financial situation of countries is at a critical stage. This can be seen in the economic capacity of families, many of whom have experienced a reduction in their income, as well as the inability to cope with many types of situations largely due to their scant financial background.
It is not surprising that conferences have been organized and reports have been drafted on the need to improve and enhance financial education at all levels.
The current financial situation
The current picture is dramatic because there has been a fall in asset values (housing, pensions, shares, etc.), options have been reduced, income has fallen and resources tend to become more and more limited.
In view of this situation, it is very difficult to plan for the future. There is also even a large number of families who find it difficult to get by on a day-to-day basis. Clearly, this especially affects the poorest, who in turn are the ones with the least financial knowledge to make better decisions and to balance both savings and expenses.
Inclusive financial literacy
When we talk about fostering financial education, we are trying to improve people's resilience, as the idea is for the most vulnerable segments to adopt the necessary tools to improve the economic situation.
In fact, the word inclusion is key to this issue; otherwise, the gap will become wider and result in growing inequality, especially taking into account that countries are going to tend toward a drop in their GDP. For example, the OECD (Organization for Economic Cooperation and Development) forecasts that the members of the European Union will register drops of between 9.1% and 11.5%.
That is why this organization stresses that everyone is interconnected. So, a global event such as this pandemic obviously has a global impact, which means that solutions must be general in nature.
Government action to ensure financial literacy
Clearly, governments and supranational organizations need to set the stage for this to take place. In fact, the United Nations has set the following as a Sustainable Development Goal: "Ensure inclusive and equitable quality education and promote lifelong learning opportunities for all."
Among the lines along which they are set to work, the following are of note:
Governments must protect their citizens and commit to promoting fairer financial products.
We must work on fostering digital and financial education, as that is the only way citizens will be able to evolve in the new economic landscape. Of course, in this process they must ensure their protection so that they can trust in

digitalization

.
Regarding the importance of economic education, Pablo Adrián Hardy, head of Economics and Business at the Ibero-American General Secretariat, made the following comments at EduFin Talks, a space for reflection and discussion organized by BBVA's Center for Financial Education and Skills: "For Latin American countries to return to the path of growth, providing financial information to citizens will be vitally important."
Measures by financial institutions to guarantee education
The main sector involved in this transformation must, of course, be the financial sector, as its credibility and proximity will also determine how complicated it is for people to improve their economic situation. In fact, financial products must focus on protecting consumers so that they trust the system. Only with sufficient transparency will this be possible.
According to the working paper 'Financial Education and Savings and Investment Decisions: an analysis of the Financial Competence Survey (ECF),' created by the Spanish National Securities Market Commission (CNMV), financial education is very important when acquiring financial products. "This paper shows that it plays a particularly relevant role in the decision to acquire other financial assets, such as fixed-income and equity securities, either directly or by participating in an investment fund. In other words, financial education determines investment decisions in which the assessment of profitability, risk and investment term matter most and not savings decisions or the acquisition of products with distinct hedging connotations," explained the CNMV in the report.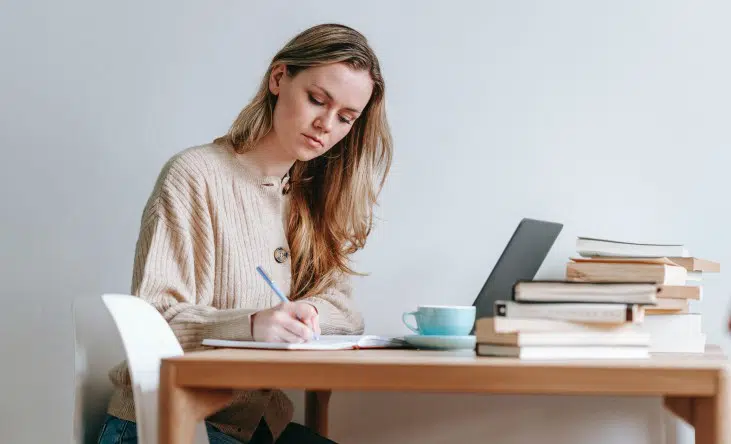 Why is financial education essential?
It is clear from the above that financial education is fundamental for families to have better tools to face the complicated times they are experiencing. According to the European Commission, it makes it possible for:
Children to understand the value of money and how to budget and even save.
It gives independence to young people, who are better equipped to live on their own. There is a reason why one in four young people in OECD countries consider themselves incapable of making any decisions about any day-to-day spending. What's more, only 10% claim to have (and demonstrate) high financial literacy.
It helps adults make important decisions in their lives: from buying property to finding or changing jobs.
It prepares citizens for unforeseen events such as those we are currently experiencing. And the fact is that, with a greater economic background, it is possible to understand and face new paths that do not "appear" if the necessary knowledge is not available.
It provides greater confidence in the ability to detect frauds and opportunities. In times of doubt, one tends not to trust anything that carries some small risk, even more so when you consider the thousands of cases of fraud that appear in the media every year. But if you have the relevant information and the ability to understand and assimilate it, the situation changes completely.