Pedro Escudero, from the tennis court to Wall Street
The La Bolsa de Deporte podcast has invited former tennis player Pedro Escudero to a new episode to talk about sports and investing.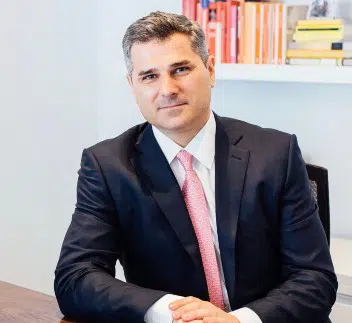 From the generation of tennis players such as Carlos Moya, Albert Costa and Marat Safin, he had to trade in his rackets for finance after a premature injury and headed to the United States to study and become one of the leading Spanish investors in the Americas.
After his time on Wall Street, where the mentality of an athlete who works hard and knows how to pick himself up from defeat is fundamental, he decided that studying and reading could bring good results. From this point on, his investment methodology was based on a tennis player's mentality: avoid unforced errors.
It was in 2017 that he founded DPM Capital, a New York-based hedge fund that since its creation has reaped returns in excess of 170%, nearly doubling the S&P 500. In his opinion, the key to his investments lies in the search for opportunities in the market with inelastic supply and, above all, inelastic demand.
You can listen to this episode on all the main platforms (in spanish):