Fundación MAPFRE donates funds to bring food to all Peruvians
Fundación MAPFRE has joined the Comida Para Todos ("Food for All") charity initiative, which donates food to soup kitchens and helps promote the recovery of small restaurants in the Historic Center of Lima, farmers and producers.
At 9 a.m., Doña Jesús has already prepared 388 lunches to be served at soup kitchens. She knows more than anyone the importance of putting food on the table, because she has experienced want and is the one who supports her two children at home.
According to the Metropolitan Municipality of Lima, in the capital alone, about 200,000 people are fed by 1,857 soup kitchens. The pandemic has worsened their situation, and the rise in prices of the most basic groceries has harmed them.
Ten years ago, Doña Jesús and a group of women created Asociación Sazón y Sabor Peruano, better known as Las Limeñitas, an association devoted to selling food at fairs and events. With their great talent, they did not miss a single food festival, but the pandemic also affected them: as the heads of their households, they are responsible for earning the income that enters their homes each day.
The health crisis has also forced the closure of more than 220,000 restaurants, according to the Lima Chamber of Commerce.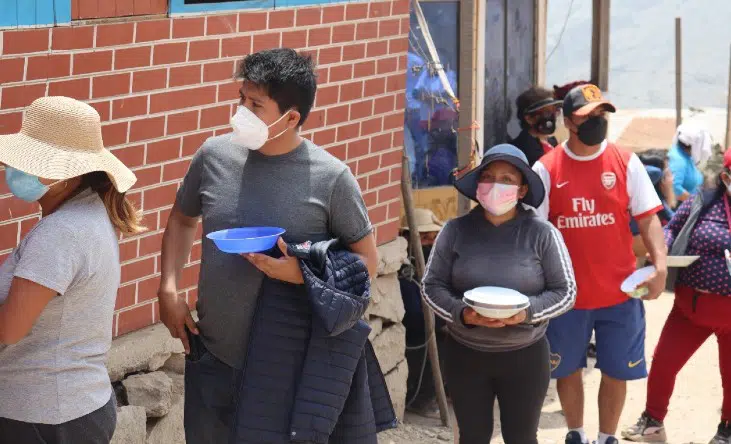 The Comida para Todos project has embarked on a gastronomic route for solidarity that is starting to revive restaurants in the Historic Center of Lima as well as the Asociación Sazón y Sabor Peruano.
Not only does it give them the opportunity to go back to work, but also, in their own kitchens, they prepare the meals served at 30 soup kitchens. The ingredients necessary for their preparation encourage the economic recovery of farmers and producers, who were also harmed by the pandemic.
Doña Jesús says that everything that is cooked with love is good for you. In this way, solidarity acts as a chain that must not be broken, with benefits extending to all Peruvians.
Fundación MAPFRE has donated 600,000 soles (about 124,000 euros) to the project, which in turn will make it possible to prepare 50,000 meals in the soup kitchens of San Juan de Lurigancho and Rímac and feed more than 4,000 people. The initiative is carried out through the gastronomic community Peruanos Unidos por la Cocina y la Alimentación (PUCA), in alliance with the association La Revolución and the Pontifical Catholic University of Peru.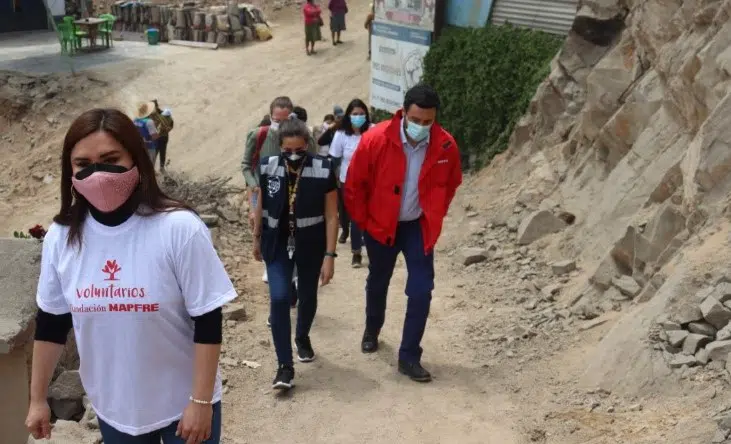 More than 800,000 euros for Peru
"Fundación MAPFRE has been here since the start of the pandemic, taking action for the country's most vulnerable population groups. So far this year, it has contributed almost 4 million soles (about 830,000 euros) in shares in Peru," explained Julián Trinchet, representative of Fundación MAPFRE in the Andean country.
Since the pandemic began, Fundación MAPFRE's priority has been to respond in a timely manner to the needs that have arisen as a result of the global health and economic crisis. It has allocated a budget of an additional 10 million euros to address nutrition, education and health problems and to promote economic recovery throughout Latin America.