Adapt to survive: Institutional Asset Manager's survey of European managers
Institutional Asset Manager, a publication specializing in asset management and financial advice, has just published the results of a survey of leading asset managers in Europe. Thomas Nungent, senior equity manager, was the speaker for MAPFRE AM.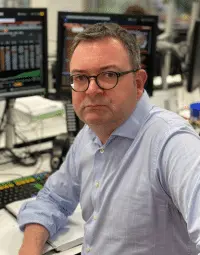 The publication considers that all the opinions of these professionals can be summarized in one idea: "Adapt to survive" in a year that turned out to be one of the most extraordinary and unpredictable years in living memory.
The managers answer eight questions. Here is Nungent's take on some of these questions:
Which geographical areas will do the best in terms of asset raising over 2021: UK, Europe, US, Canada, or Asia? "We believe Europe is in a recovery phase compared to the U.S., so we see more recovery potential in European equities."
What fund strategies will dominate over 2021? "ESG offerings – whether in equities, debt or other asset classes – will see huge demand in 2021."
Will there be continued pressure on fees? "Commissions will continue to be under pressure, that's a given for the industry. The larger players continue to gain in scale and, given their size in the huge business (e.g., ETFs), the overall picture will see downward pressure on fees."
What will be the biggest challenge for asset managers to overcome in 2021? "Asset managers will need to continue to strive to improve their efficiency, i.e. reduce costs to remain competitive. As the largest players continue to gain in size, the pressure on the cost reduction front intensifies. In addition, asset managers face the challenge of implementing sustainability policies in their investment processes as a result of evolving legislation."
Here is the full article with the rest of the opinions:
https://www.institutionalassetmanager.co.uk/2021/01/26/294962/adapt-survive