MAPFRE acquires 51 percent of the Dominican health insurance company, ARS Palic
Strengthening its partnership with the León BHD Financial Center—MAPFRE's bancassurance partner in the country—which holds the remaining 49 percent
MAPFRE has consolidated its position as one of the top insurers in the Dominican Republic, with more than 350 million euros in annual premiums
MAPFRE has reached an agreement with the León BHD Financial Center with the Spanish company acquiring 51 percent of the health insurance company, ARS Palic. The León BHD Financial Center holds the remaining 49 percent.
Both companies are already partners in the company MAPFRE BHD Seguros, which offers various asset-risk protection plans throughout its own offices and the network of the León BHD Financial Center, the largest financial company in the Dominican Republic.
With this deal, MAPFRE has consolidated its position as one of the top insurers in the country, with close to 350 million euros in annual premiums. ARS Palic, which will be changing its name to MAPFRE Salud ARS, has become a benchmark in the Dominican health market owing to its high service standards. It also contributes close to 200 million euros in annual premiums and has over 900,000 clients.
Jesús Martínez, MAPFRE's CEO of the LATAM North region, said "this partnership with the León BHD Financial Center demonstrates MAPFRE's commitment to the insurance market and the social security system of the Dominican Republic."
Luis Molina Achécar, Chairman of the León BHD Financial Center, said "with this agreement, we are replicating the successful partnership within MAPFRE BHD Seguros, strengthening our business capacities in the health sector and improving the value propositions that we offer our clients."
The change in the shareholder composition is a strategic measure that reflects the development and expansion plans of these business groups, the approach of which is institutional reinforcement that benefits subscribers, employees, shareholders, suppliers and Dominican society in general.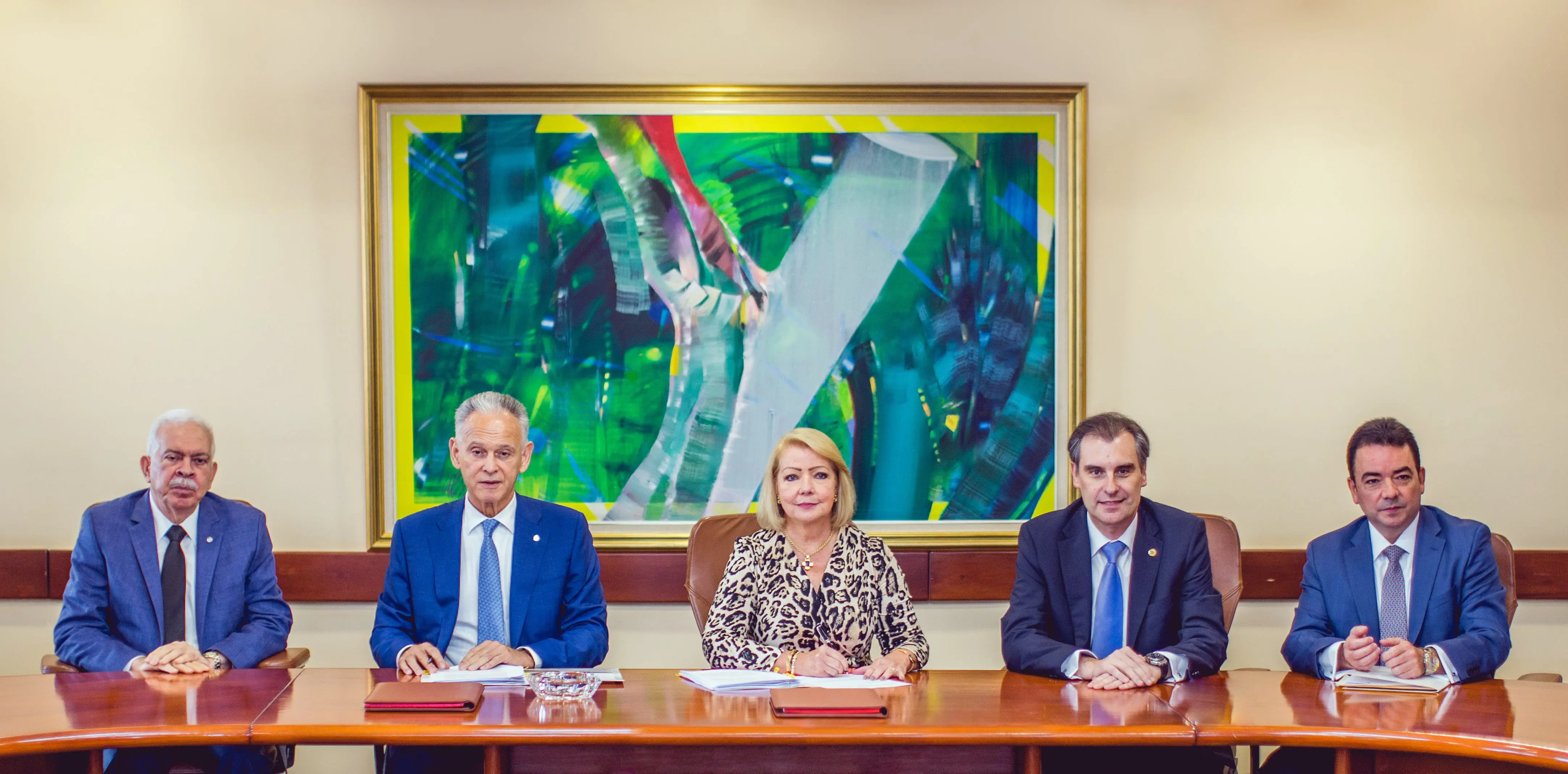 Luis Molina Achecar, Chairman of the León BHD Financial Center; José Luis Alonso, chairman of MAPFRE BHD and ARS PALIC Board; Zaida GABAS, CEO of MAPFRE BHD; Jesús MARTÍNEZ, MAPFRE' s CEO of the Latam North Region, and Andrés MEJÍA, Executive Chairman of ARS PALIC (MAPFRE SALUD ARS).
MAPFRE is a global insurance company with a worldwide presence. A leading company on the Spanish market, it is the largest Spanish insurer in the world, the top multinational insurance company in Latin America, and it is in sixth position in terms of Non-Life ranking in Europe by premium volume. MAPFRE has over 34,000 employees and in 2019, it had revenues of nearly 28.5 billion euros, and a net profit totaling 609 million euros.
The BHD León Financial Center is the largest, most diversified and most integrated grouping of financial and finance-related companies in the Dominican Republic. It is renowned for executing strategic alliances it is active in, namely financial intermediation, insurance and pensions, and stock market and trustee services.